This is my first guest post from a family member on their recent trip to Japan – I hope you enjoy this article from JP Thor. JP Thor is a pilot and traveler, he loves to explore the world as well as making dams in the family property.
It was always going to happen.
My brother and I had the snowboarding bug and we had already done New Zealand. Japan was next. The powder was calling. Our sister and a mate of ours jumped along for the ride.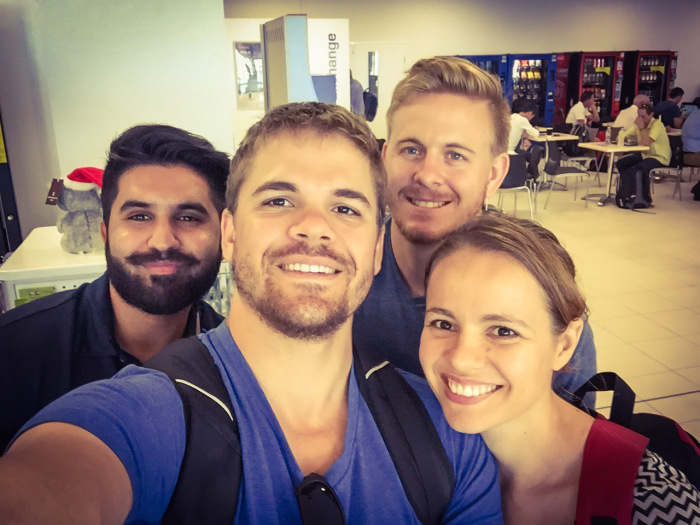 Darwin to Tokyo
Darwin to Singapore with SilkAir.
Not bad. Get on to the inflight Wi-Fi – plenty of movies to watch. All free.
Singapore Changi Airport
Wow. The place is huge. It is stunningly pretty and well laid out. As soon as we arrived we asked for a free $20 shopping voucher and a free $20 food voucher. Just ask at the info desk and show your Singapore Airlines ticket and passport. The food voucher was enough to pay for some delicious asian cuisine. The $20 shopping voucher did a good job of shaving some dollars off a nice Tommy Hilfiger scent 🙂
Singapore to Tokyo (Narita Airport) with Singapore Airlines
Amazing service. Definitely recommend. We had the Japanese style breakfast – prepping the palate for what was to come.
Narita Airport
We had pre-ordered Japanese Rail 5-day rail pass vouchers for $AUD280.
They were on sale at the JR station for 22000yen which was about $AUD230. So I recommend to wait until you get to Narita before you buy. Though definitely get a rail pass – they save you so much time and money if you trip around Japan.
Exploring Tokyo
We checked into our hostel – K's Quality House Tokyo
The english speaking staff were very helpful and friendly. The hostel wasn't too busy and had all the essentials. We were staying in a four-bed mixed dorm and it was more than adequate.
Next – off to explore.
First stop was a traditional Japanese style eatery – a lot of happy hungry Japanese jam-packed in tiny street restaurants joyfully eating food. Once we tasted the food we realised why Japanese people are so happy – the food was amazing. We had a little bowl of a minced vegetable to start and then this amazing meat pancake to finish.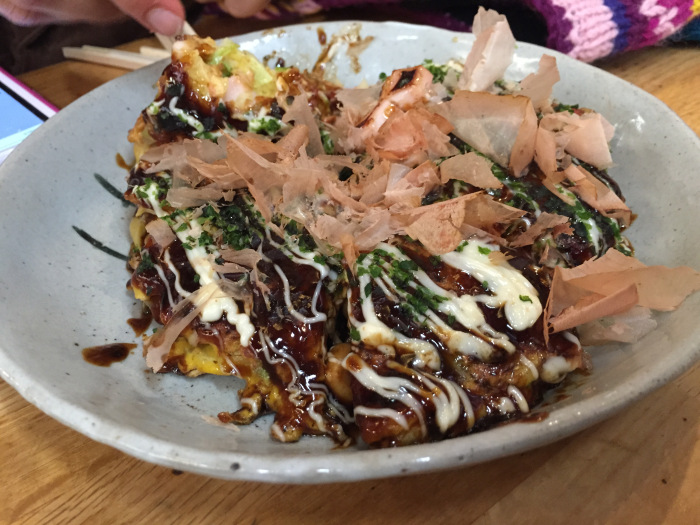 Next – off to shop. We took a train (there are many). Use Google Maps or Navitime for Japan to get reliable public transport directions.
We found public transport to be very efficient and wide-reaching – we had no problems getting a train anywhere we needed. The city and buildings were very clean and hygienic. There are very few English-speaking Japanese, but those you do try to converse with are extremely helpful and friendly.
We checked out a huge shopping mall called Yodobashi-Akiba near a train station called Akihabara and was blown away by the shopping energy of the place. There was so much tech and gadgetry on for sale. The Japanese sure love it.
Our next destination was to try and get to Tokyo Tower just west of Tokyo CBD. On the way over there we stopped off in a beautiful little Japanese garden to take photos.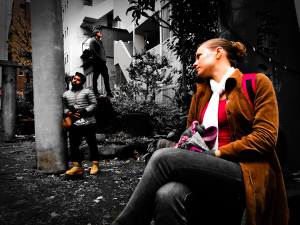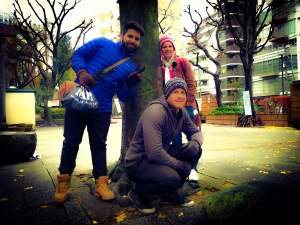 We then made a bee-line for Tokyo tower. The city-scape was phenomenal. We stayed until sunset to catch the city lights.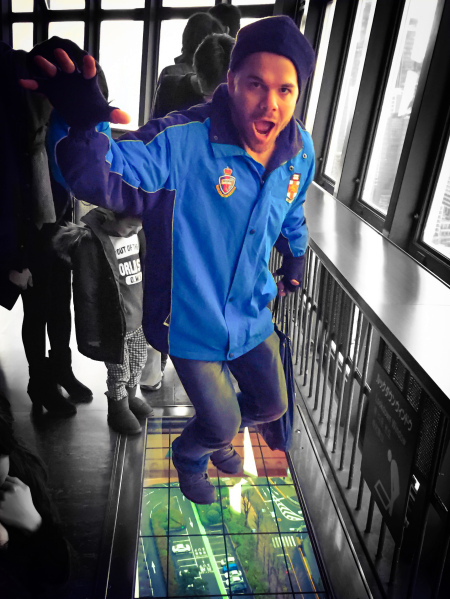 We then tripped back to the city and grabbed dinner at a traditional Japanese restaurant. The food was incredible.10 points for presentation and 10 points for taste.
We then took a train back to our hotel but on the trip noticed that we were the only males in the carriage. After joking around about the apparent lack of men on Tokyo trains we disembarked – only to see a pink "Women Only" sign on the carriage. We didn't stay long.
Hiking Mount Takao
The next day we were up early to go hike Mount Takao. Getting there took three trains – which was rather easy. We used Google Maps for transit directions. Mount Takao seems to be a favourite for Japanese hikers as there was no shortage of trails or hikers. We hiked up a trail that took us past some very scenic lookouts. The trails took us through a stunning assortment of forests and vegetation which was surprisingly still very green for winter. Once we got to the peak we could just make out Mt Fuji in the distance behind some clouds.
On the way back down we stopped at some very ancient Japanese temples dug into the side of the mountain.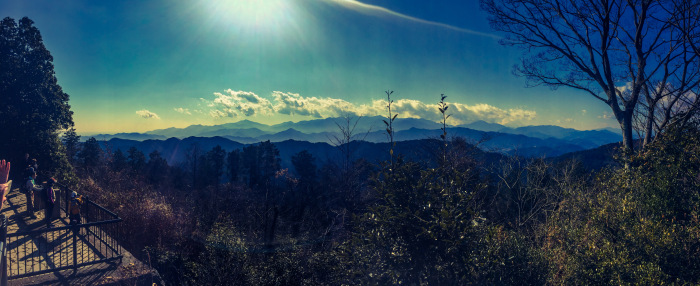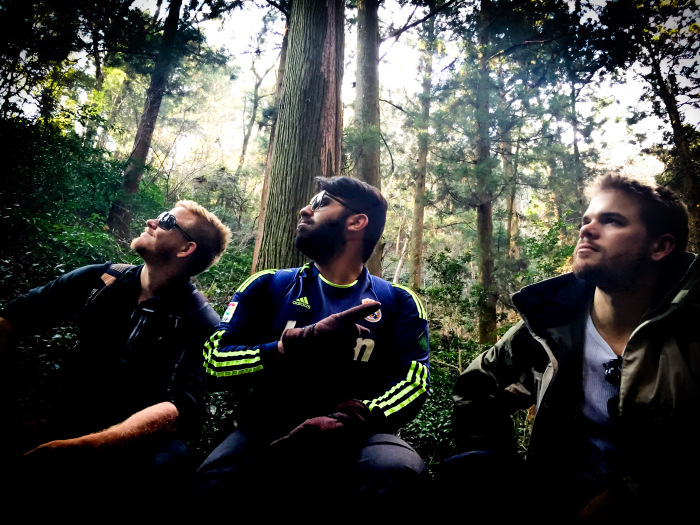 Shinjuku
We then tripped back to Shinjuku – a very popular part of Tokyo. Shinjuku is known for its very brightly lit streets and late-night shopping. My sister and I grabbed a wafer ice-cream and walked around. I had some spare change which I tried to tip the ice-cream vendor – but they refused. Japanese people do not like to be tipped!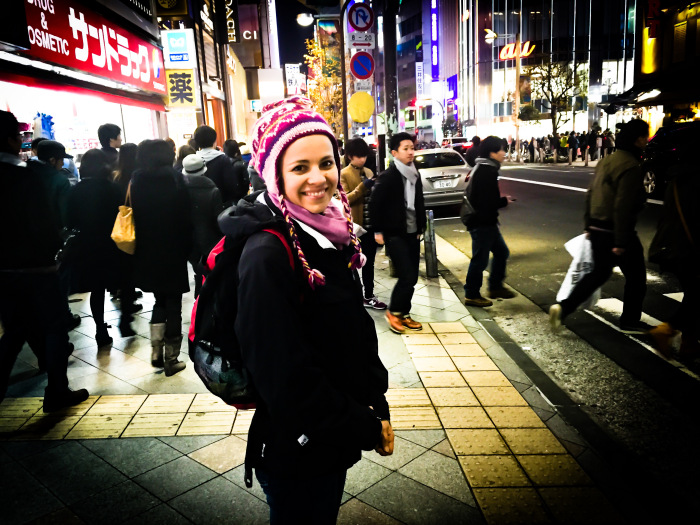 Nagano
The next day we once again got up early to board the Shinkansen to Nagano – three hours drive west of Tokyo – but only one hour on the bullet train. We saw it clocking an exhilarating 249kmh. the ride was quiet and the carriages were very spacious and comfortable.
Tripping in to Nagano we saw the first signs of snow. Morale was high. We jumped on another train to Yudanaka and then grabbed a taxi to the base of the Snow Monkey hill. The scenery was next-level with beautiful snow-covered cherry and pine trees lining the path up the mountain.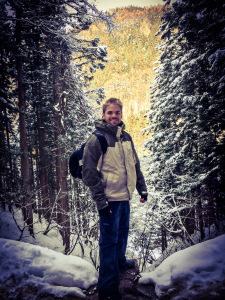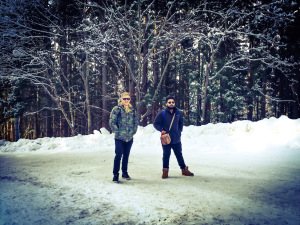 After the 30 minute hike up the mountain we finally got to the Snow Monkeys. They are very lively and friendly and their behaviour was very amusing to watch. We watched them groom each other in the steamy onsens. A ranger came around and threw some seeds on the snow for them to eat. The Snow Monkeys became very active once food was involved and we even saw some Snow Monkeys fighting each other! There is supposedly a hierarchical system to their little clans and the elder, bigger monkeys go around beating respect into the smaller, younger monkeys.
A Snow Monkey joined in with me for a selfie!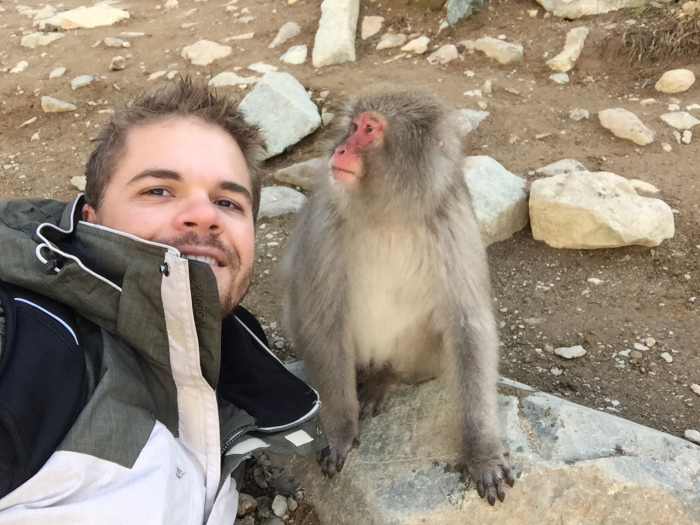 We caught the bus back to Nagano and checked into our hostel – Moritomizu Backpackers.
The backpackers called themselves an easy-going budget hostel and it sure lived up to its name! The staff and other guests made us feel right at home. The beds were traditional Japanese beds and made out of futon style mattresses on the floor. They took a bit of getting used to at first!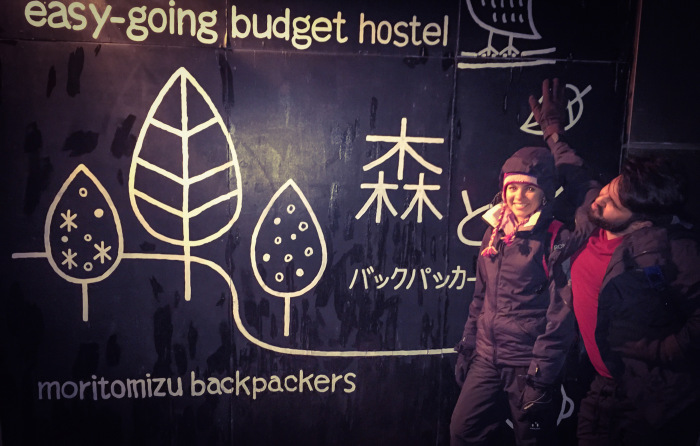 We explored the city a little bit and stopped off at a little restaurant – hoping to get a bite to eat. The menu was purely Japanese and no-one could speak English in the entire place! Feeling adventurous we ordered a random menu item – only to realise when it came out that it was marinated cow tongue! Quite tasty actually.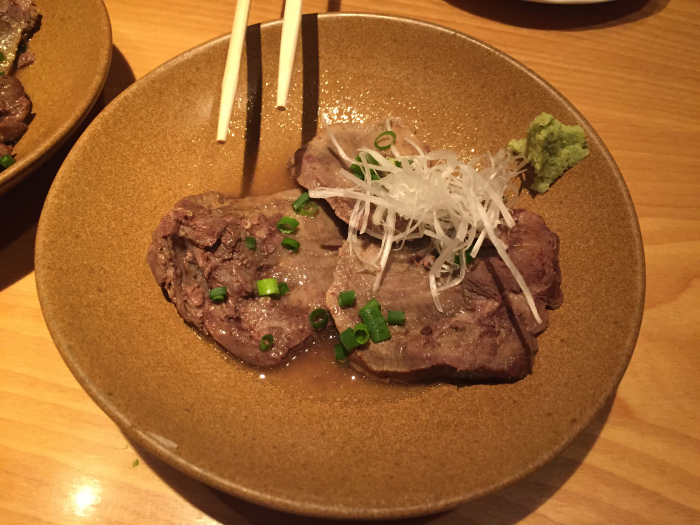 Off to the Snow
Time to snow-board! We had waited long enough! We caught the train back to Yudanaka and then grabbed a Shiga Kogen snow shuttle bus right up to our hotel – Kodoike Onsen Hotel.
The hotel was amazing. The staff were super friendly and some of them even spoke English. The rates were quite cheap – but the killer feature was location. They had a ski-lift just a few steps behind their hotel and were right on the Shiga Kogen shuttle route.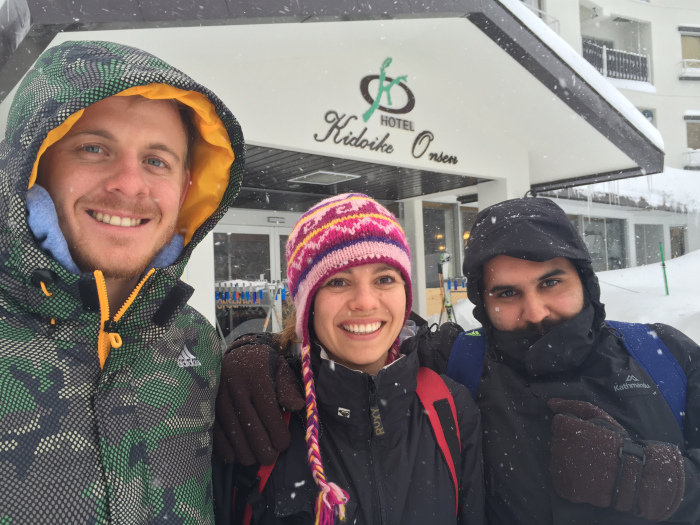 We wasted no time in getting out to the snow. I had my own gear, but the others hired straight from the hotel at really cheap prices – $15 for a day's use.
The powder was unreal – and everywhere – it was heaven.
After an exhausting day's snowboarding we were back to the hotel for a hot onsen and an amazing dinner.
Us dressed in our Kimono's after the onsen.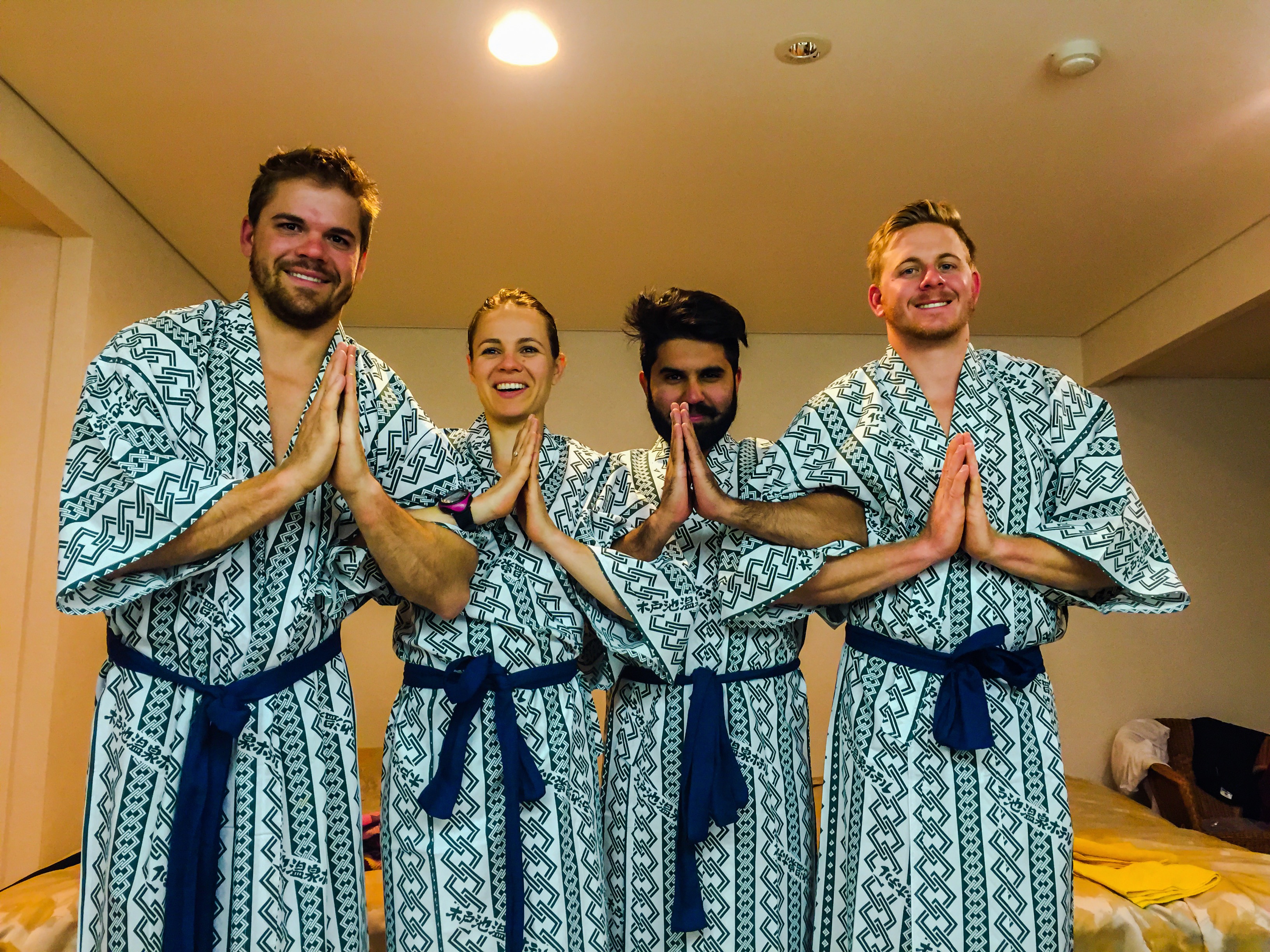 For only $25 each we were treated to the most amazing Japanese banquet. Food kept on coming and every dish was as spectacular as the last. We were drinking apple wine, eating baked salmon and cooking our own Japanese stew. Suffice to say we were very satisfied afterwards.
The next day it was back to the snow! We caught a shuttle bus over to another part of the mountain (the place is huge) and treated ourselves to another full day of boarding!
My brother and I on the peak of Mt Kogen.
The snow and scenery was amazing.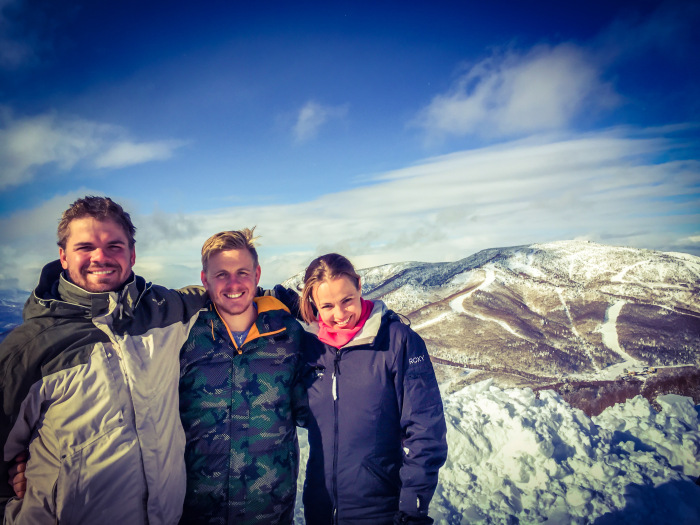 It was the first time snow-boarding for Chip and my sister, so they had a lot of fun sliding around on their bums!
We all had so much fun on the slopes! The scenery around us was unreal and there were almost no tourists!
Shiga Kogen was home to the 1998 Winter Oympics!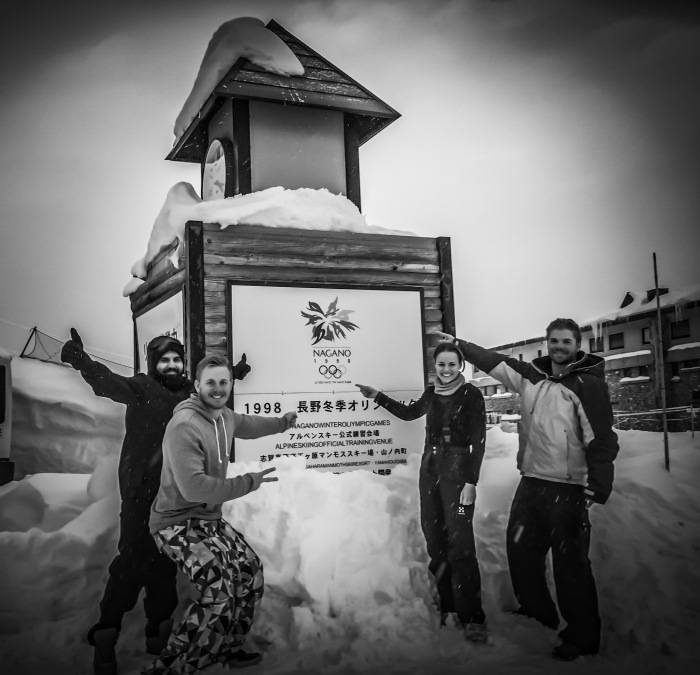 Finally it was time to go, so we caught a bus back to Nagano, then a Shinkansen back to Tokyo. We dropped off our sister (she had to go home) and us boys decided to head to the airport that night (our flight was early the next morning), but what happened next was the singular most hectic thing of the entire trip.
We were just about to board the airport train from Tokyo to the airport, but in the lift I suddenly hear my brother exclaim that he didn't know where his bag was. We left one of us waiting with the rest of the bags and rushed back to the last train station. There we tried to chat to staff about the situation but the most they could do was give us a number to ring the next day for Lost and Found. In the middle of that, we lose one member of our group and spent critical time trying to find them. Eventually we are all back together and off to catch our airport train when we realise that the train station is closing – we had missed our last train. We walk outside the train station and attempt to hail down a taxi. The taxi fare was going to be almost $300. We couldn't commit to that, so decided to stay in the station hall that night to catch the first train of the morning. I then realised after doing a Google Maps search that there was an airport bus. We walk a kilometre to the airport bus terminal and finally catch a bus. We were so relieved to finally get to the airport that morning. Luckily my brother didn't have anything too important in the lost bag. To close the loop on this story – the bag is eventually found by police and is posted home safe and sound. The Japanese are very honest!
NISEKO
We catch a bus organised by SkiJapan out to Niseko. The three-hour drive takes us through villages and mountains – but we can barely see any details because it was pretty much snowing the whole journey. We check into our hotel – Pension Kanon, and quickly change into our snow gear for the slopes. The powder is unreal and we spent the rest of the day boarding. Niseko has night-skiing areas right through to 8:30pm, which we made the most of.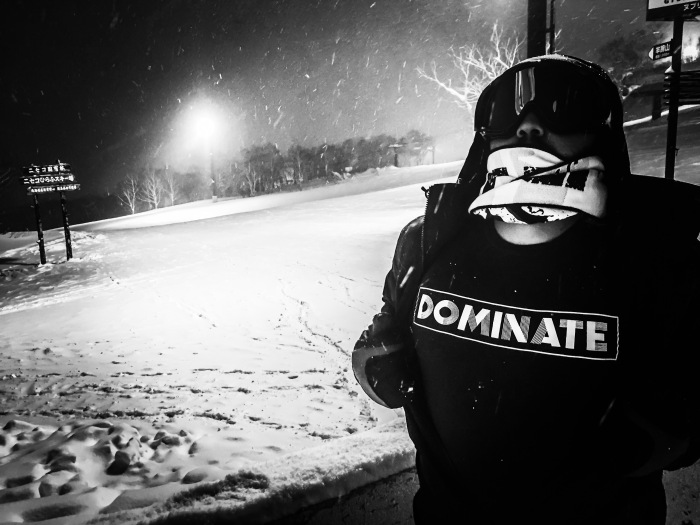 Chip posing on top of the mountain – ready to do what he did best.
Boarding at night is an exhilarating experience.
Over the course of the next six days we proceeded to board all four resorts at Niseko. There was so much to see and we found we were rarely doing the same course twice. The gondolas made getting up and doing the long runs really quick.
Me trying my hand at some stunts.
The found the night life at Niseko to be alive and bustling. It seemed that every night was a party night and all bars and restaurants were open till late no matter what day of the week it was. There was an assortment of western food places and some more traditional venues. With what seemed to be 80% Australian attendance – the western influences was easily understandable.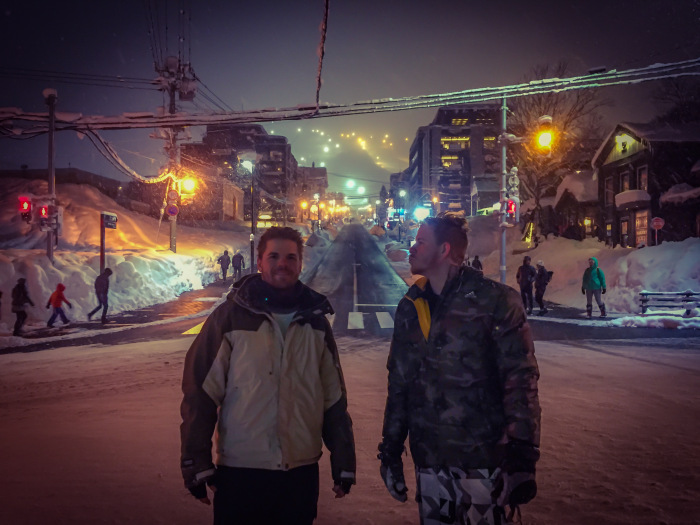 The main street of Niseko – snow, lights, Aussies and great times.
The last two days we paid about $AUD70 for a return bus trip and day pass to head out to a nearby resort called Rusutsu – an excellent decision. The lines were much shorter and there was a relative lack of tourists at Rusutsu. The powder there was much more accessible and the tree runs were unbelievable. Definitely a must-do.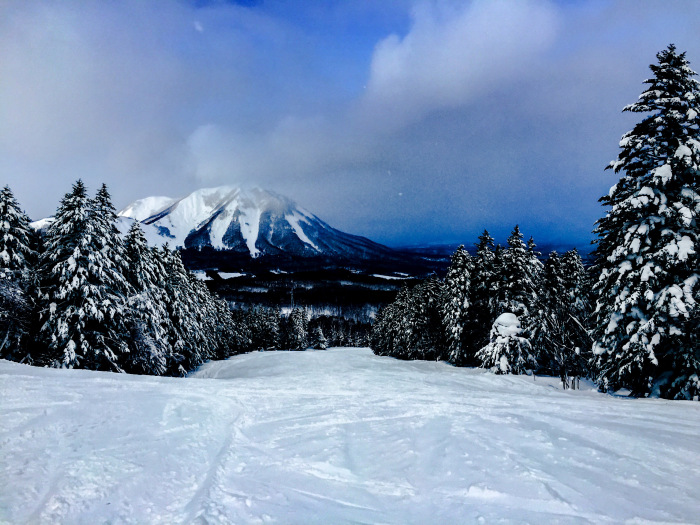 The powder at Rusutsu was phenomenal.
Getting Home
Before we knew it the trip was up and we had to leave for home. Because our flight was leaving too early in the morning for a transfer from Niseko direct, we booked a coach the afternoon prior to take us to the main city of Sapporo. We checked into our hostel after a three hour bus trip and went for an explore around Sapporo. We were blown away by how much snow was lying around the city – but didn't hamper the energy or efficiency of the place at all.
Sapporo – the city of snow!
We stopped at a quaint little Japanese eatery called Yama-Goya just off the main street. The owner could speak quite good English and explained the method of eating – you had to BBQ your own lamb and beef on little coal-fired BBQ's. Soy sauce and other condiments were provided to make for quite a unique and delicious experience. We enjoyed cooking our food!
Read more about it here.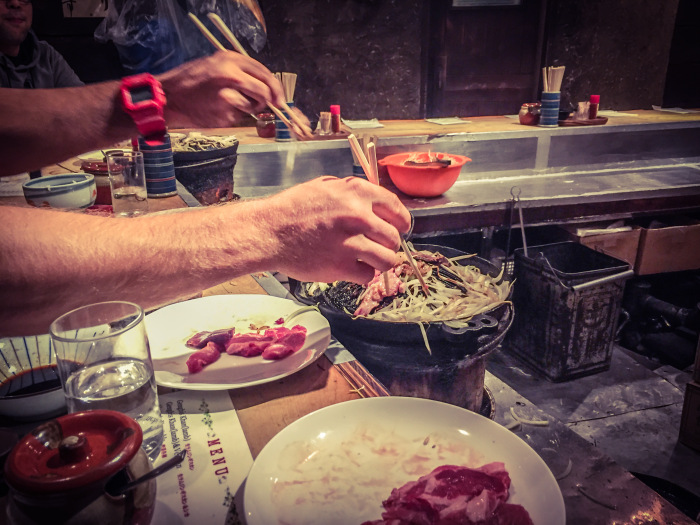 The next morning we got up early to catch a train to the New Chitose airport and flew home with Jetstar International to Darwin. We found the service to be cramped and they had run out of food – definitely hard to enjoy an 8 hour flight with no food! The inflight entertainment was severely lacking. We recommend Singapore Airlines instead.
Touching down in the humidity and heat back in the Northern Territory made us realise just what a unique and enjoyable experience we had had. We whole-heartedly recommend everyone to give it a go!
Bookings
We scanned for cheap flights using Skyscanner
We searched for and made hotel/hostel bookings using:
booking.com
http://www.hostelworld.com
wotif.com
hostelz.com
http://www.skijapan.com organised our Ski-pass and transfer to the Ski-resorts up in Niseko
insure4less.com.au insured our trip for us.
(Visited 182 times, 1 visits today)