Rosh and The Blind Cafe Team
Being in the dark is like the sacred space of a church, once you walk in, the whole chaotic and over stimulating world is washed from your heart, body and mind allowing a sense of peace to arise. Dany not only led the first ever university Blind Cafe in America, but she helped us decontextualize this powerful experience it for the students and faculty alike who came out raving fans of the event. We love working with Dany and value the way she lights up a dark room with her laugh, genuine caring and curiosity into who ever she engages. We're feeling blessed.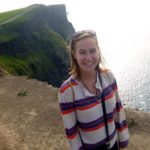 Madeleine Fawcett
Dany's travel writing and photography are as beautiful as they are inspiring. Her posts on her adventures are detailed, funny, helpful, and always make me feel as if I'm taking the journey alongside her. As an aspiring travel writer with a blog of my own, I can't say how much Dany's site encourages and inspires me to keep working hard at what I love.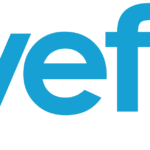 Stephanie Gries
Dany was great to work with! She provided excellent communication and was eager to collaborate together. Dany even went above and beyond to share our article on her social media channels - she was all around such a fun person to work with!