I boarded the Southwest Airlines flight, in anticipation for the monumental journey that I was about to face.  No pretence lies behind these brown eyes… the forthcoming blog piece/s are going to track the journey of me, my mother and her best friend (all of us Aussies), around California, Nevada and Arizona; all in the span of 2 ½ weeks.  This is first of several memoirs that will highlight the thrills, spills and chills of a mother and daughter/thelma & louise style travel, navigating the (sometimes choppy) waters of traveling in the home of the hamburger and large fries.
Flights:
I reside in Northern California, so I caught Southwest to LA to meet the darlings (Mum and Deb) at LAX.  It was a great flight 6:30am, the only suggestion I have is: if you're flying 6:30am on a Monday morning (which I was) be sure to get there early.  Many people were leaving to travel for business (seemingly the done thing on Monday mornings).
Cost $80
I hear from Mum and Deb that the flight was great!  Seamless and easy, good food and great service.  Total cost for their flights return from Brisbane to LAX was around $1500AUD (including internal flights in Australia).  This was a great price.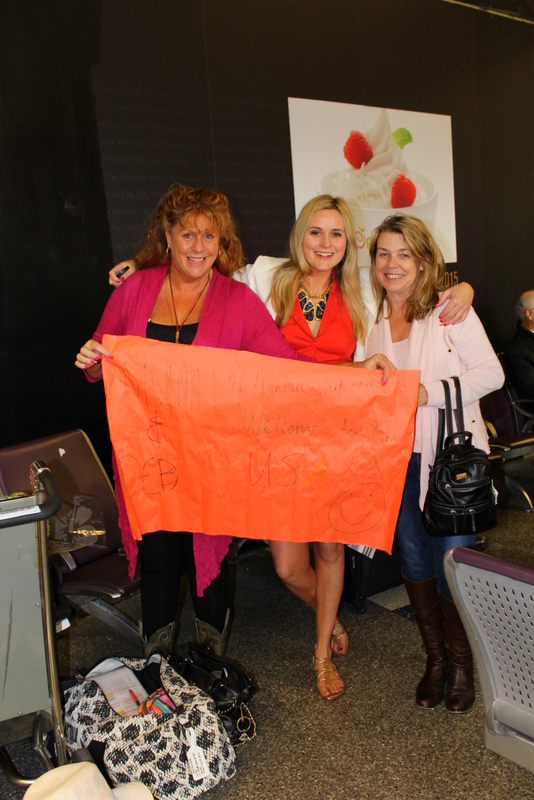 Rental Car:
We needed to rent a car – as this was going to be a looooooooooooooooooooooooonnnnnngg road trip.  Priceline had the best deal available at Dollar Rent A Car for our 10 day exclusive tour (exclusive because it's with yours truly), it was $350 including insurance for the 10 day hire.  If we'd decided to forgo the insurance it would have been around $250.   It was important that our car have bluetooth to play all our favorite karoke songs (I think Deb may have the footage on this one) on our open road tour of California.  Some favorites were California Girls by the Beach Boys, Hotel California by the Eagles and just when we you thought we couldn't love California anymore the Mamas & the Papas would come on with California Dreamin.
FYI we named the car Ruby, and she was a true blue champ (even though she was red).  She even got towed at one point on the trip.  Together we overcame this though.
Activities: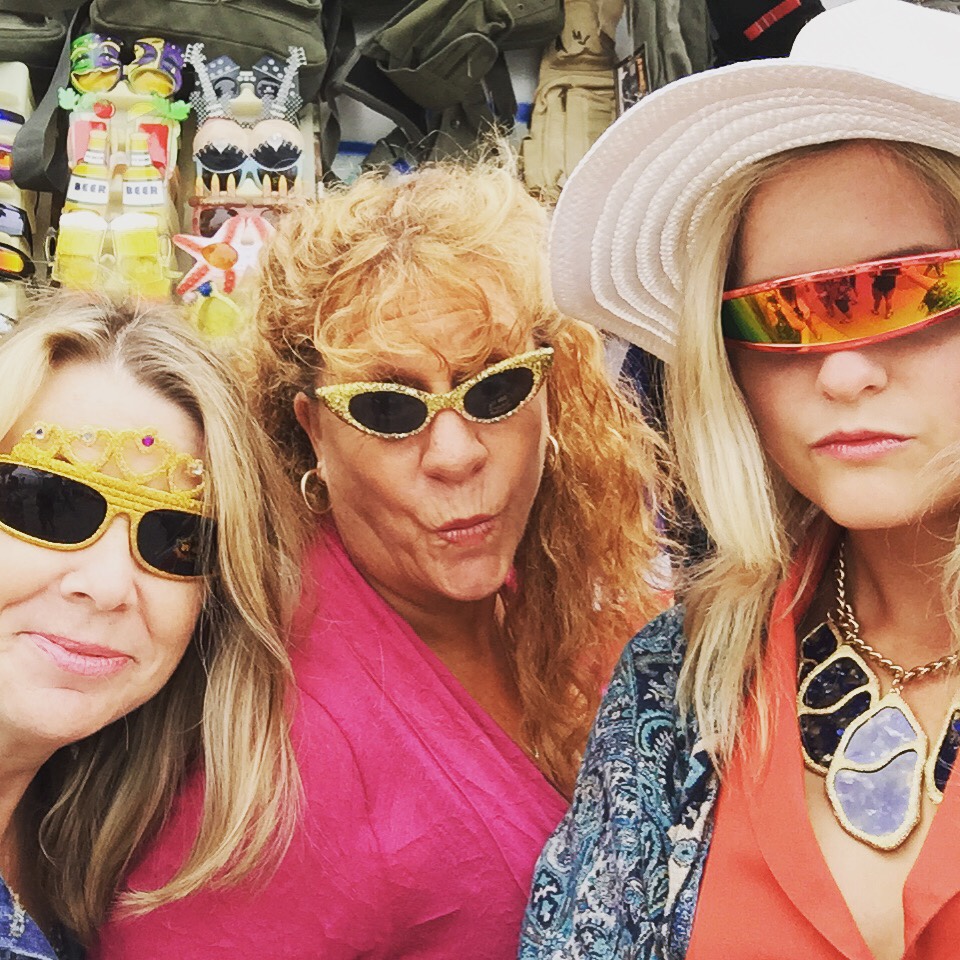 This famous stretch of beach has been the backdrop for many famous films such as Grease, Xanadu (seems to be an Olivia Newton John theme going on here..), White Men Can't Jump, and more recently Lords of Dogtown.  There's the famous Muscle Beach, the Freakshow, the basketball courts, the skateboard ramps, the shops, and the beach.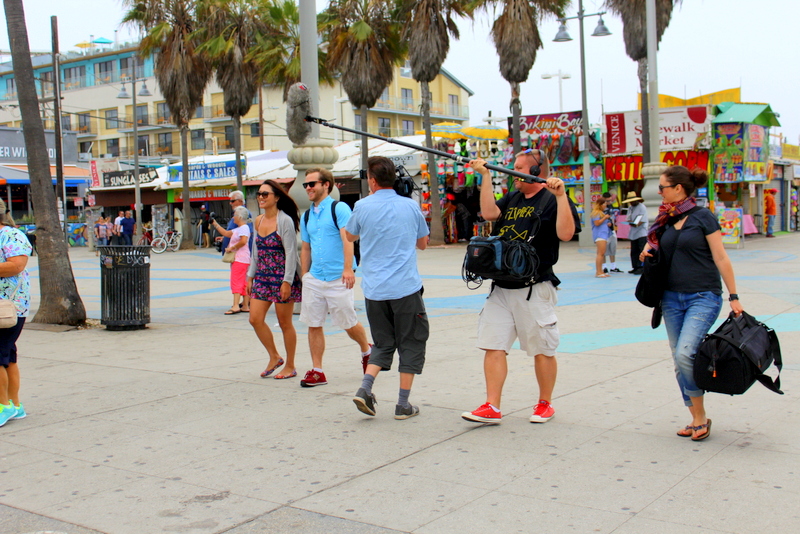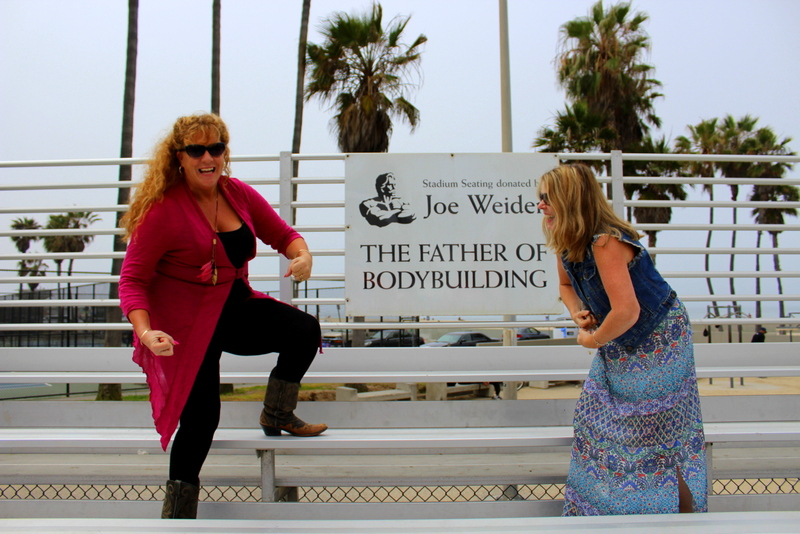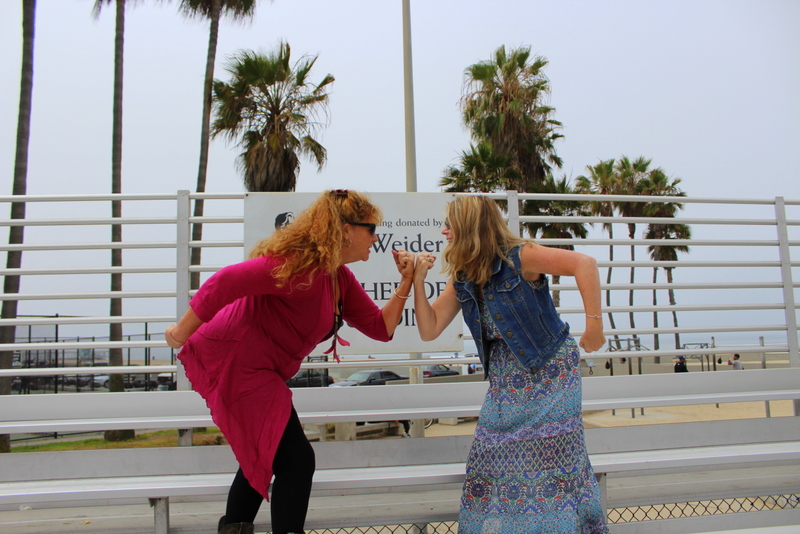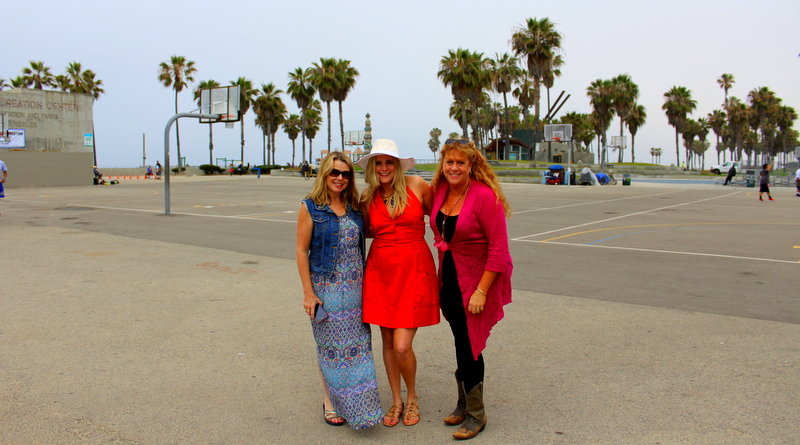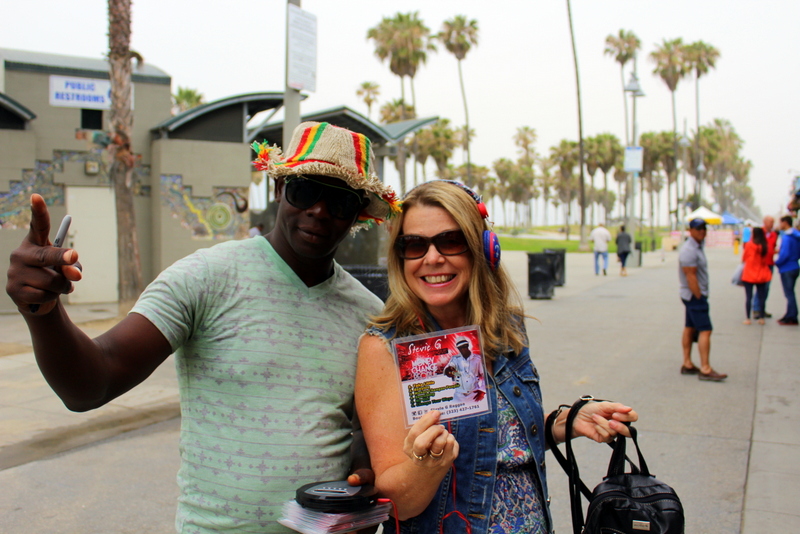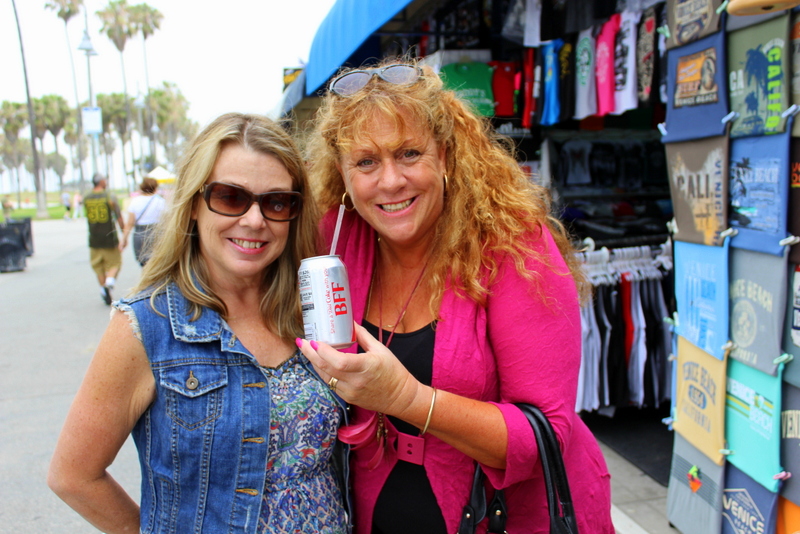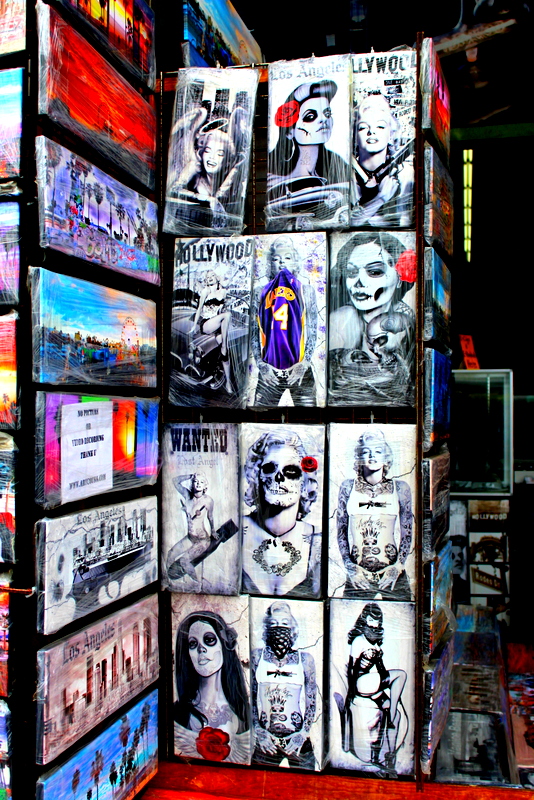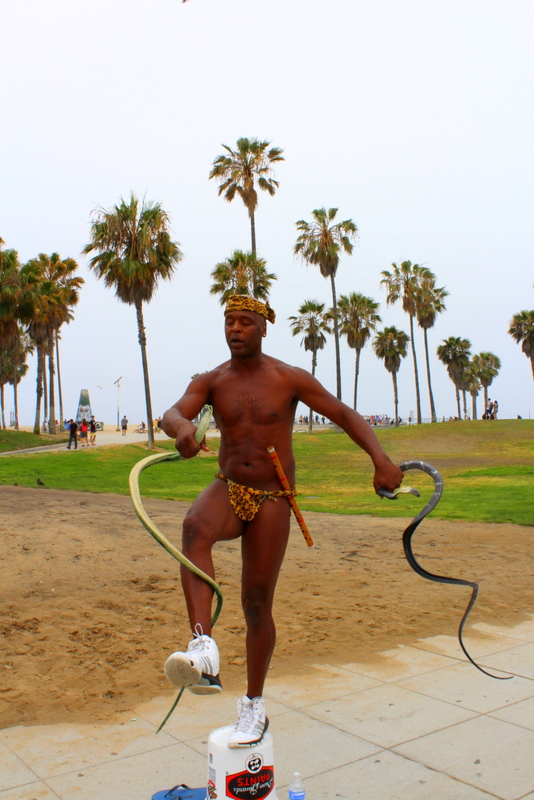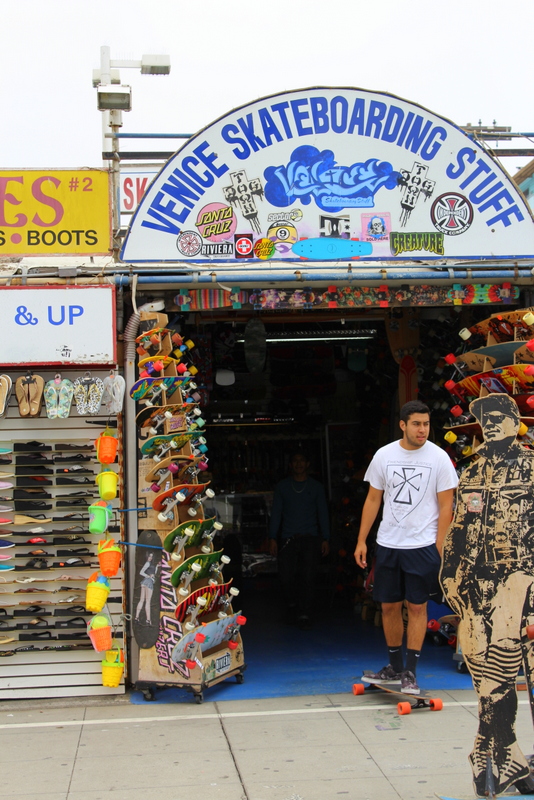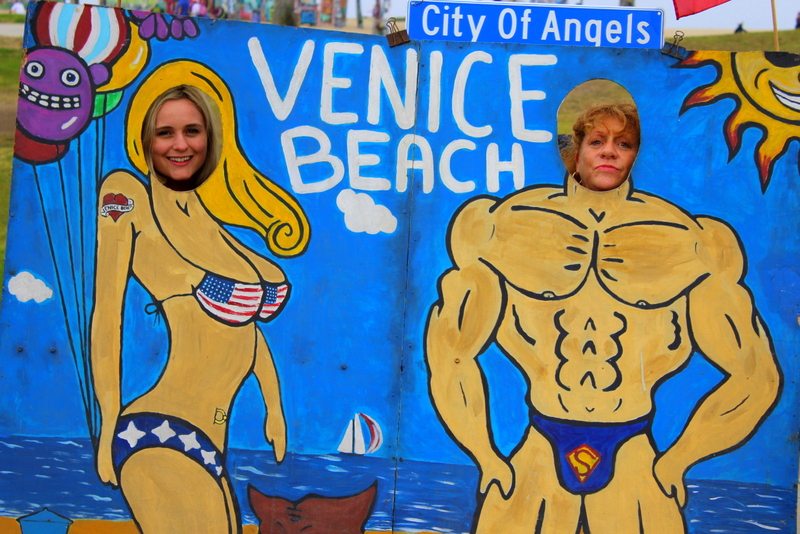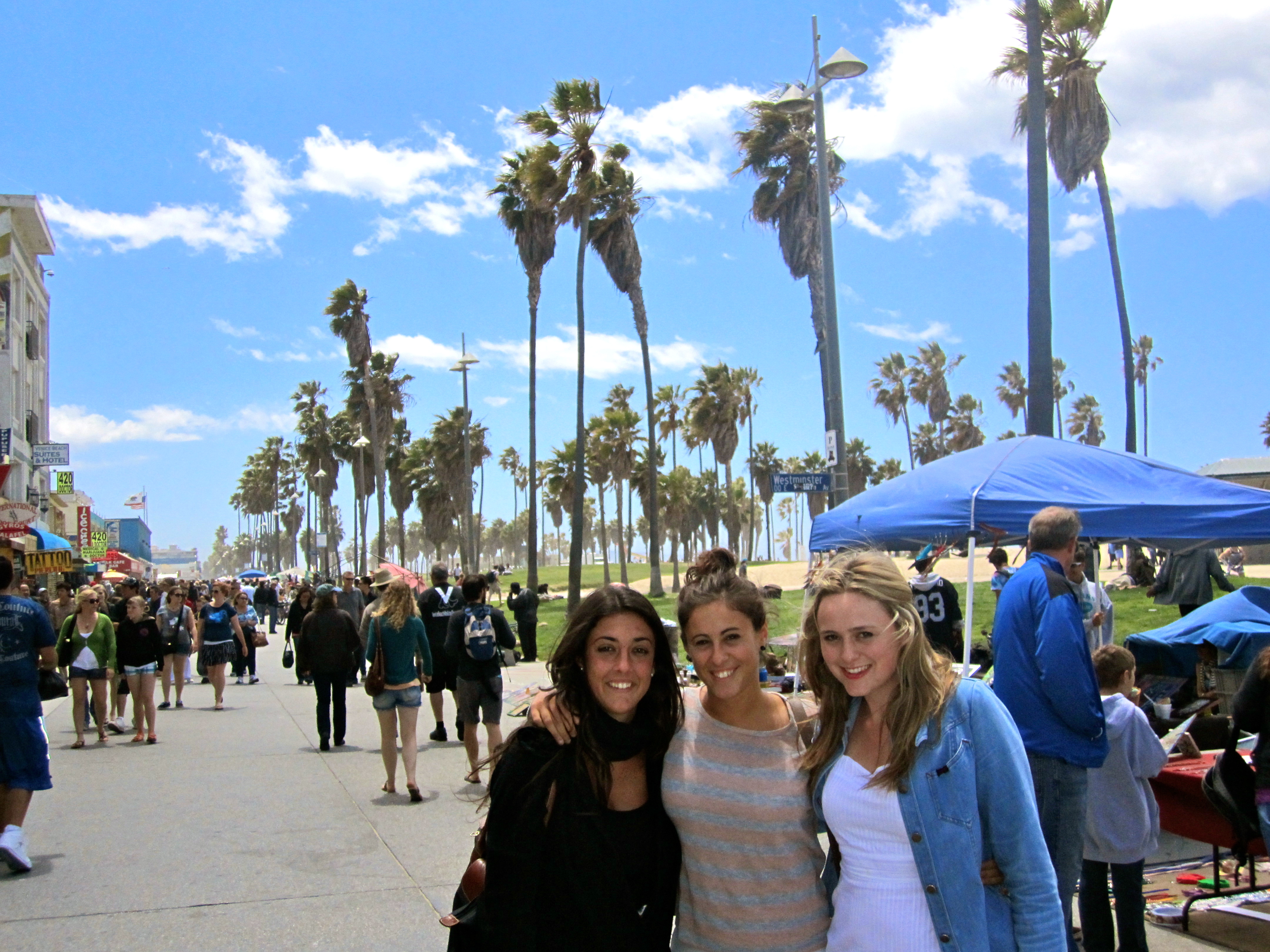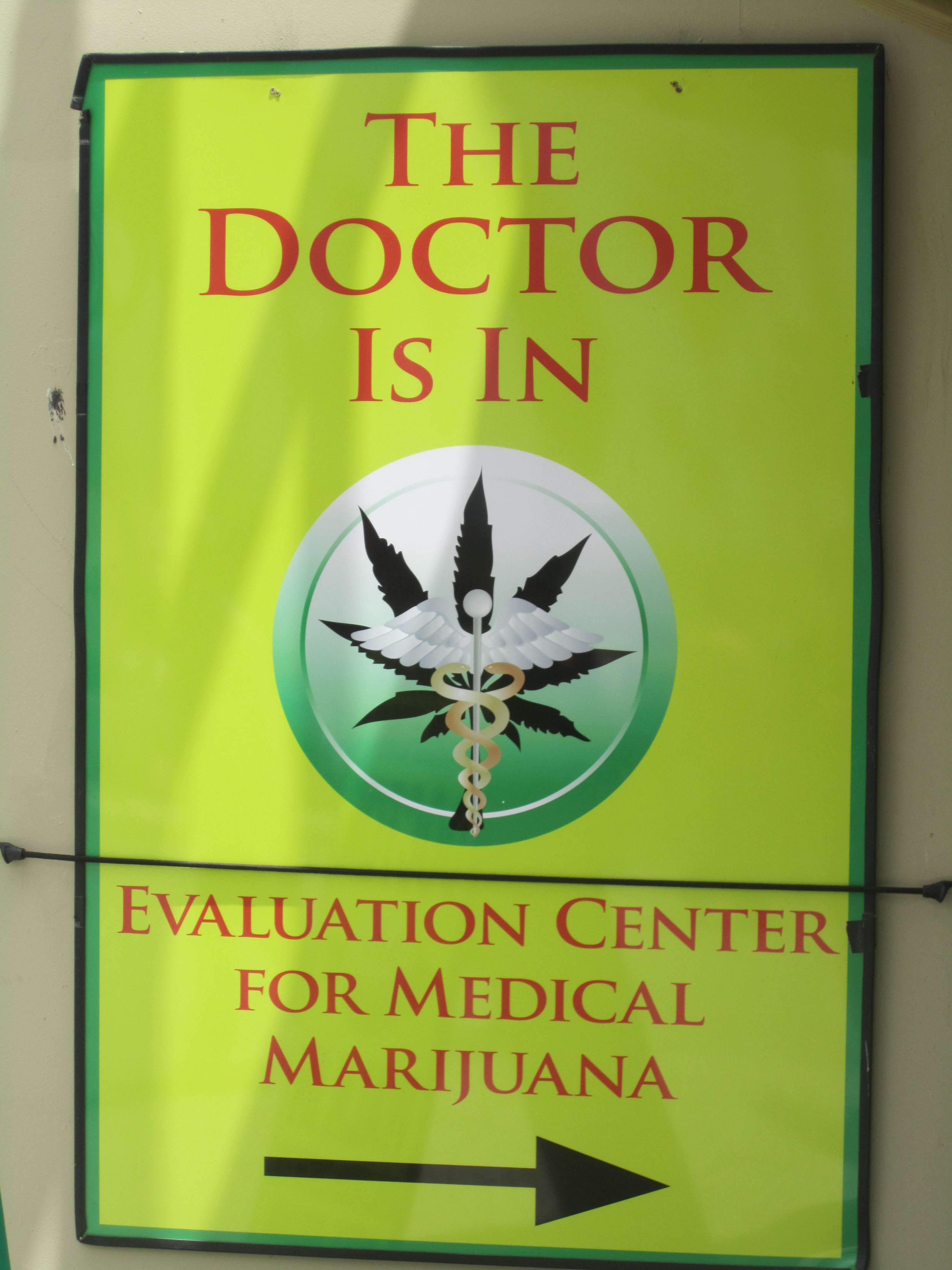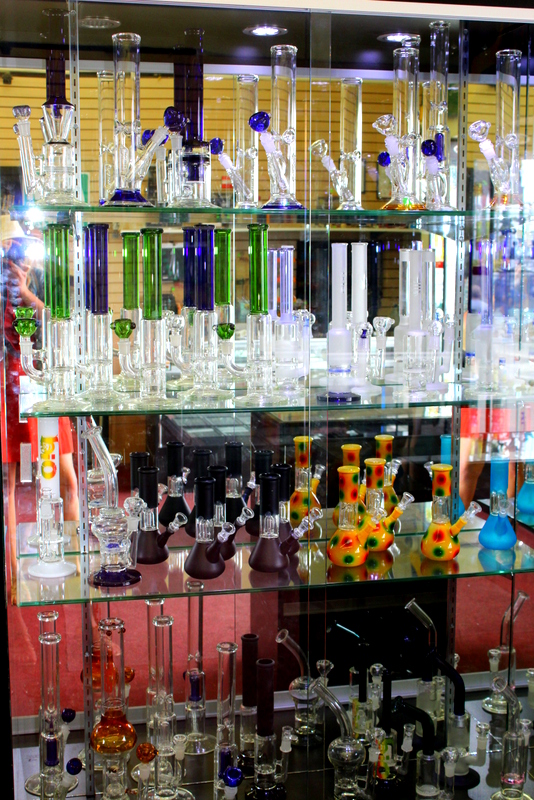 Finally, at Venice beach is that you will find a diverse mix of people.  Some of the very wealthy live in this area, juxtaposed with the people suffering extreme hardships.  You will notice a number of people who are without homes and live on the beach itself.  Many of you have read my piece on responding to homelessness so seeing this certainly struck a cord.  Be kind when visiting, this is also their home.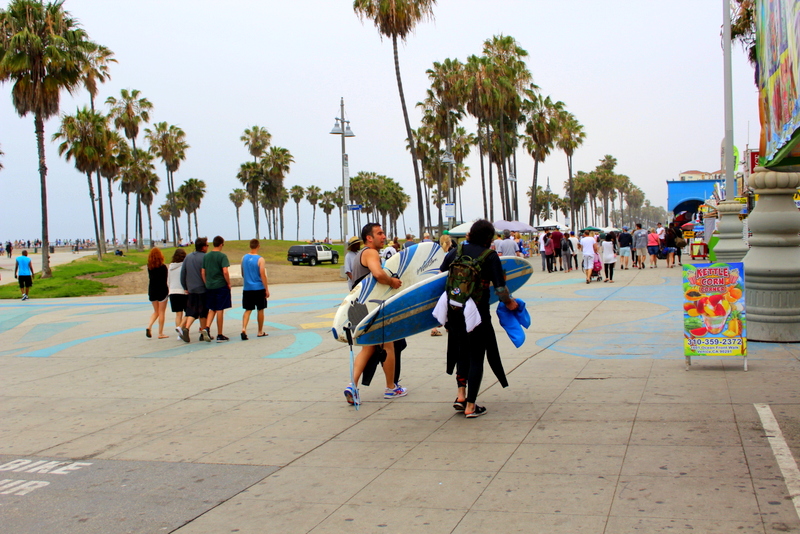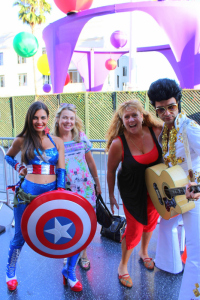 A must do when in Hollywood. This walk is in the main street of Hollywood and was originated by honouring a person or group who has made an impact on the Arts in Hollywood.  It's an extreme honor and one only a few get to add to their resume.  It's also in the same vicinity as many other tourist attractions such as the Hollywood tours.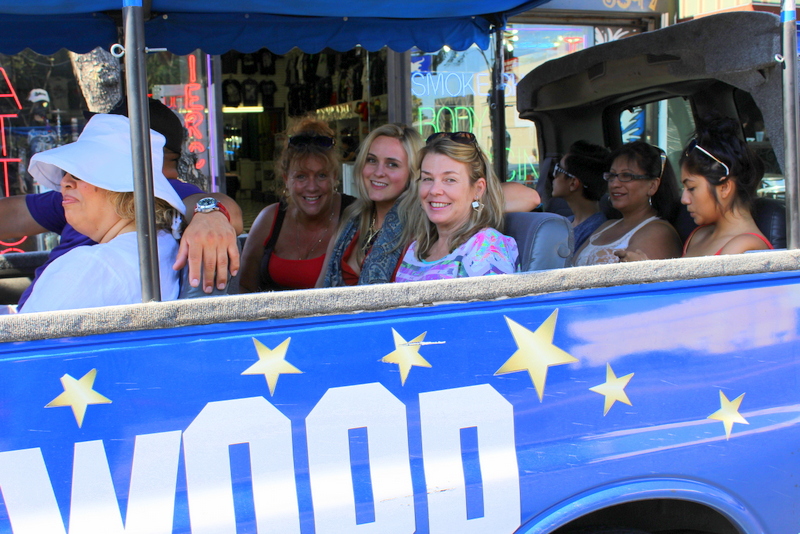 This is the second tour I have done in Hollywood and below I'm going to put a few pro's and con's: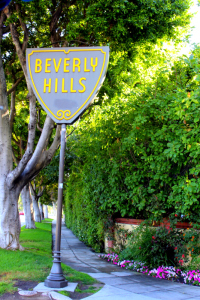 Pro: Their tour was really informative.  They took us to some unique places.
Con: We purchased the tickets on Groupon ($25 USD each), and I tried getting in contact for 3 weeks (emails, phone messages) and they didn't answer or respond.  I asked for a refund from Groupon (who passed this on) and then straight after my mother got in contact with them and kept her groupon tickets, so I needed to purchase again when I arrived.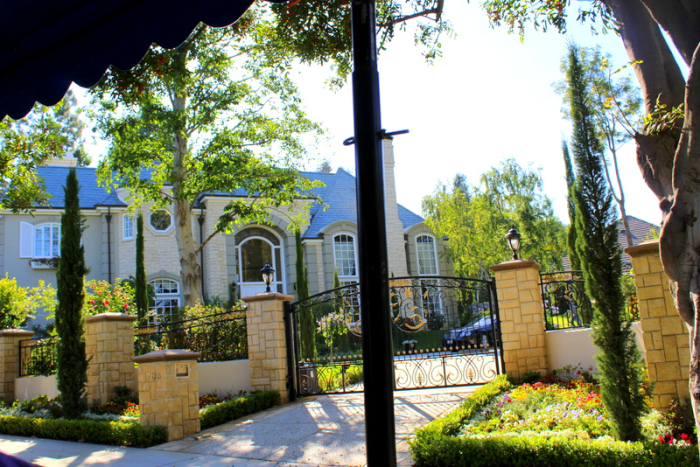 The first tour I took (this was back in 2007, and it was not Access Hollywood Tours); was found by somebody approaching me at the Chinese Theatre tourist spot.  It cost around the same price (maybe a little more actually, I think $40… it was so long ago though!), and we were treated to a Limo ride instead of a van (ohhhh lalalala).  However, this group didn't give as thorough tour.
In light of the comparison of both of these companies, it is the thing to do in Hollywood, I've heard the TMZ tour is good and you can get some really upscale ones as well.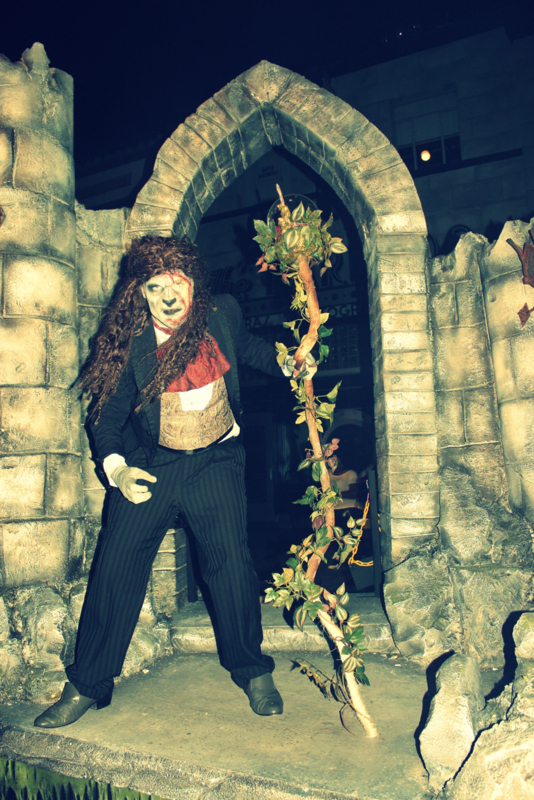 Since 1927 the creme de la creme of Hollywood have been putting their hands and feet in concrete here, and we have been visiting to see if we're the Cinderalla to Monroe's shoe size.  You must have a go!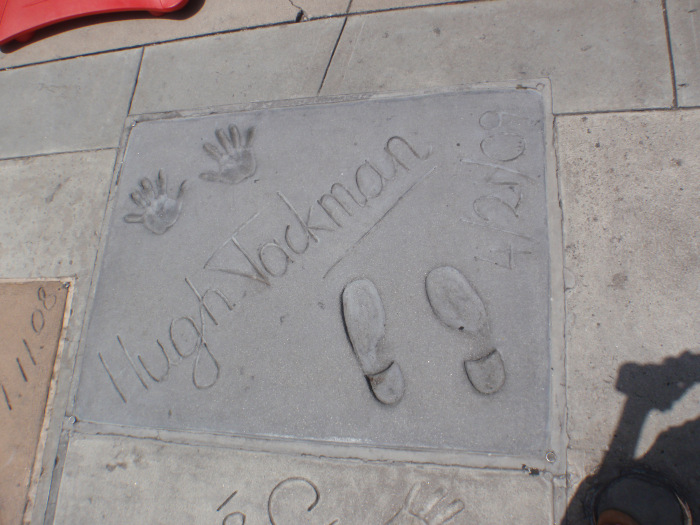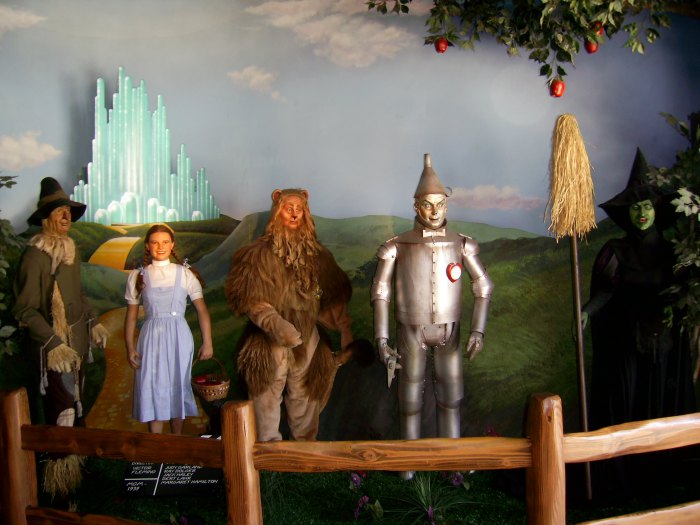 Go once for the experience, and then never go again.  You'll probably see the real person at a local restaurant you visit.
That may be a little harsh actually, it's pretty amazing the work that goes into this.  However, Leo seems more realistic sinking on the Titanic then standing in wax on Hollywood Blvd….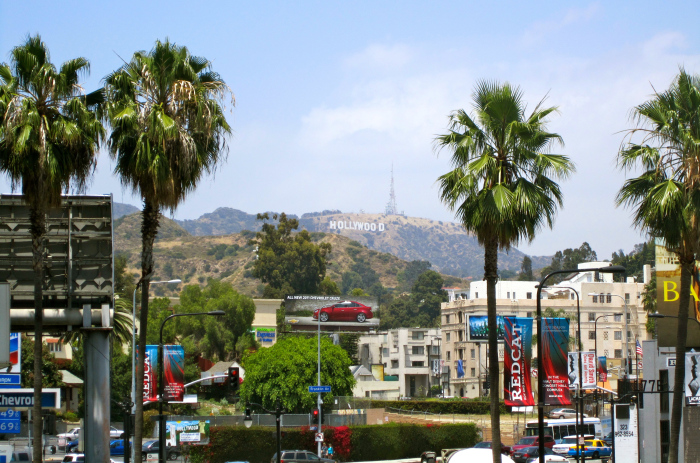 As told by the tour guide, this sign was to try to increase the interest of living in Hollywood back in the 1923, when the Hollywood craze began.  I think it may have worked… with houses now worth a minimum of a million.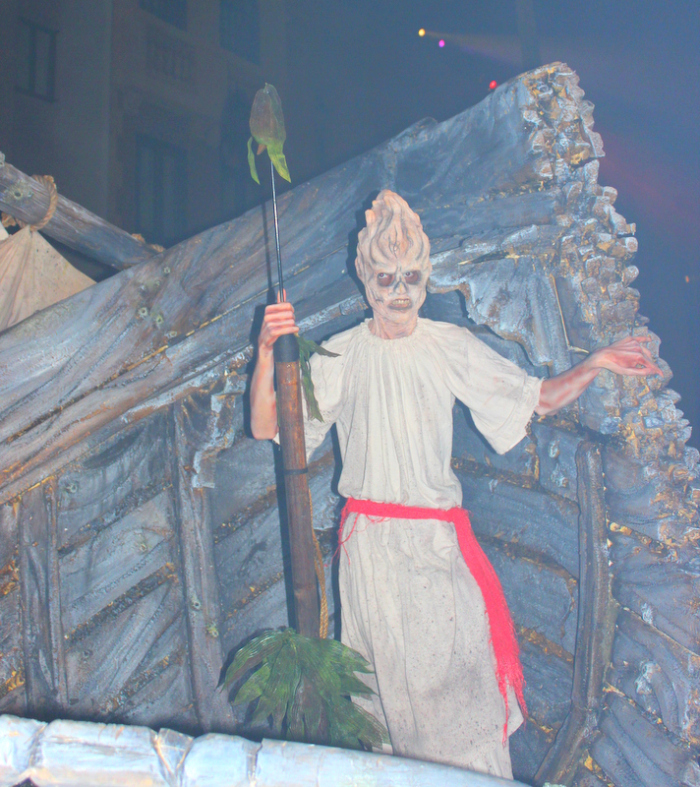 Pro tip:  If you go the the Hollywood & Highland mall on Hollywood Blvd, you can get the Hollywood sign in a selfie like we did here.  There are other great spots (unfortunately not too many on the tour), but this is what I know of!  Please share if you know of others!!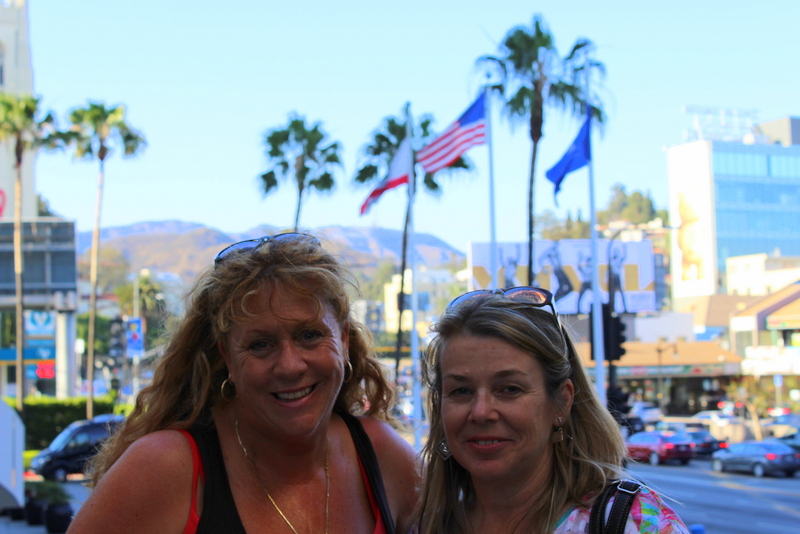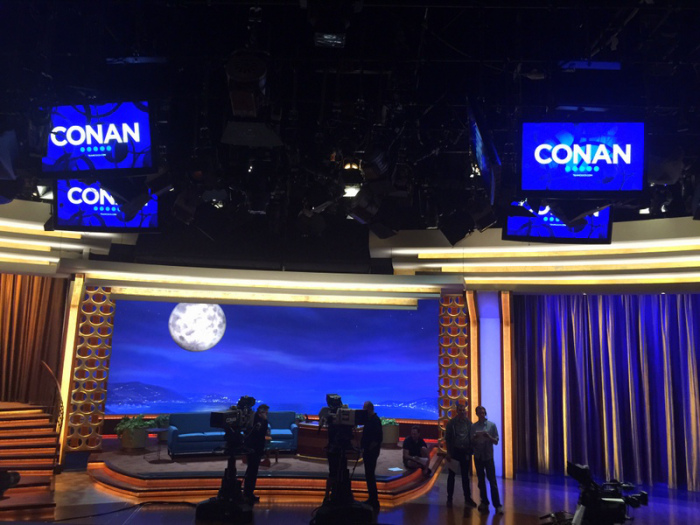 Woot woot!  Thanks to Deb and her quick thinking for this one!  We really wanted to see the Ellen show, but unfortunately there were no openings at all for her shows when we were in Tinseltown.  So, unbeknownst to us Deb had secretly been applying to Conan.  We were chosen and were excited to go!  Unfortunately, this meant we were unable to visit Universal Studios together (I have done this before though, so I'll write a review on it below).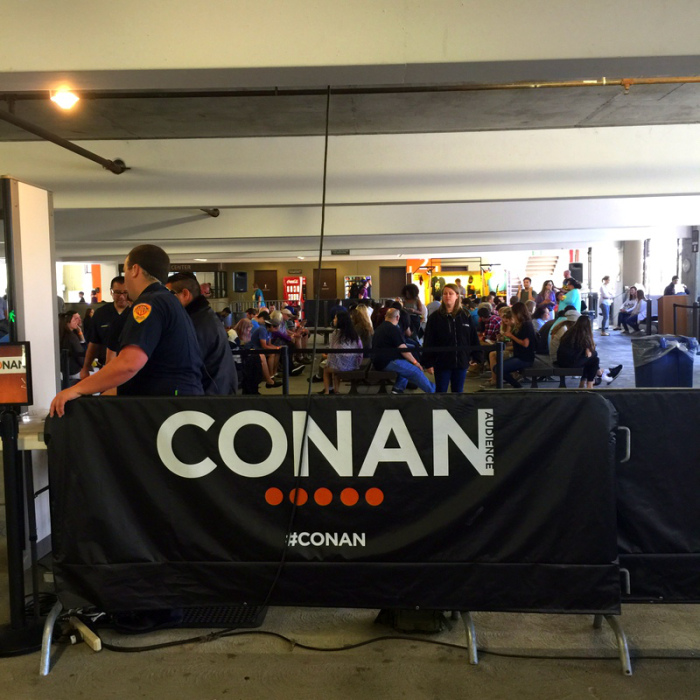 We arrived at 12:30pm to get the tickets.  After receiving the tickets we went to some local shops around Burbank to kill some time prior to boomeraging back to watch the show at 3:30pm.  The show doesn't begin until 5, but they want you there to ensure that the audience is settled and ready for the show.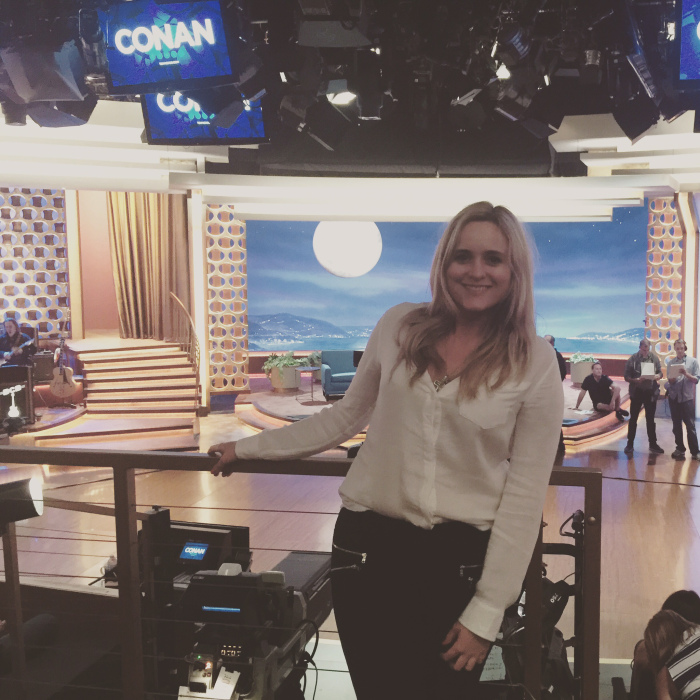 We were then escorted to the Warner Bros. Studio lot where Conan films *anticipation is building*.  We were then welcomed into the air conditioned (thank goodness, it was getting hot outside waiting in the middle of summer) studio and entertained by a gentleman who prepped the audience for Conan.  He lead a dance-off competition and let us know some of the studio secrets.
It was then time for Conan to come in.  He was funny, professional and efficient.  He actually filmed two shows on this one evening.  The guests that we got to see were: Tony Hale, Bryce Dallas Howard, and Zella Day.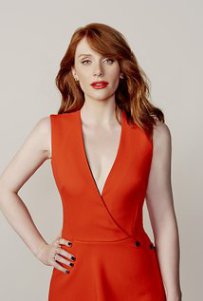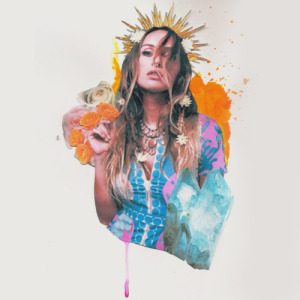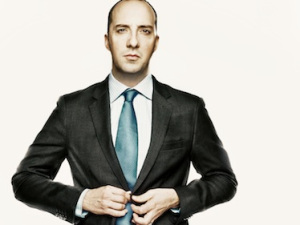 When in LA, go to a show if you can.  It's worth the effort and you'll get an understanding of what goes on behind the scenes…..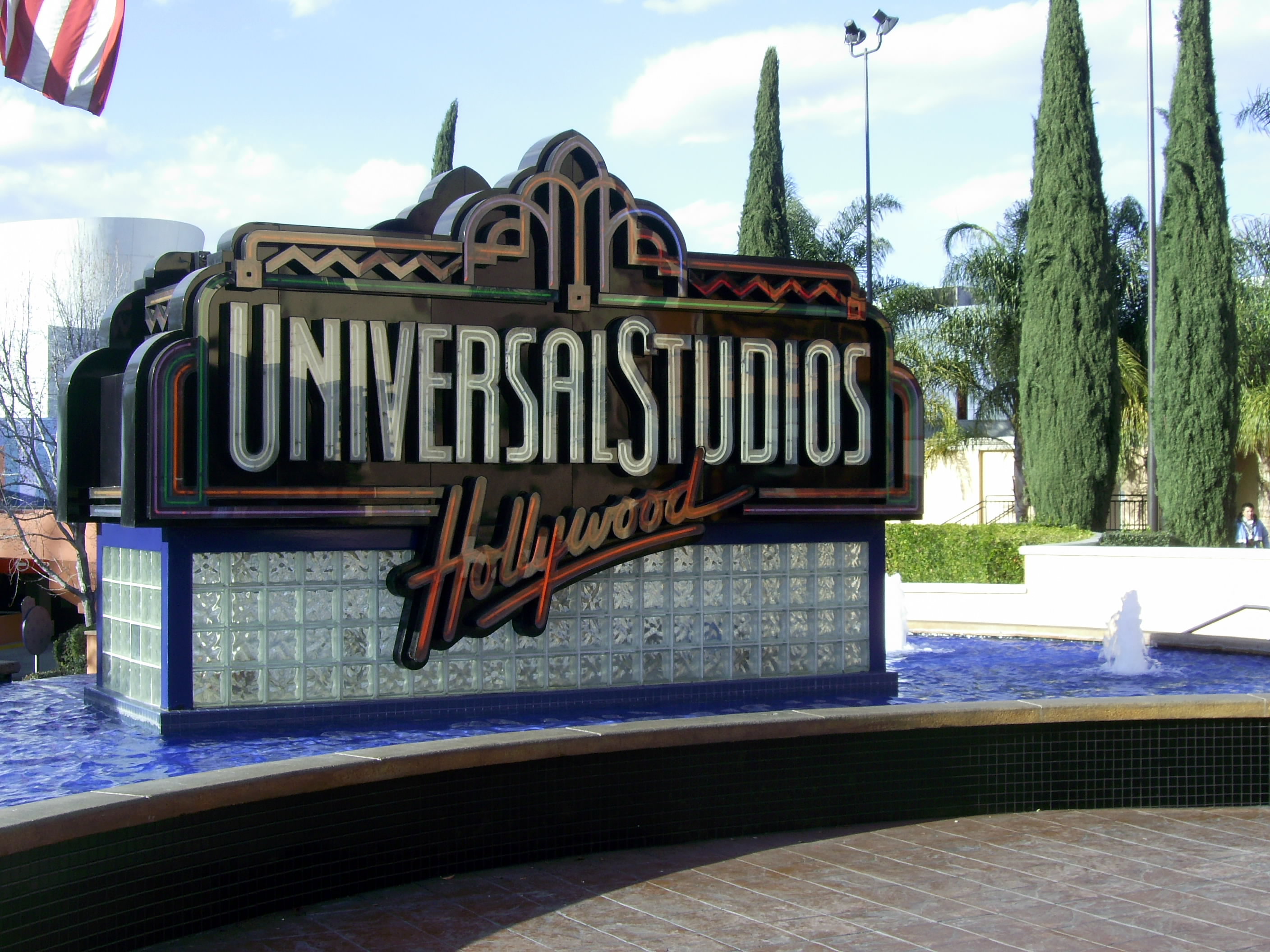 I didn't come here with my Mum and Deb, I came here back in 2007 when I needed to spend a day in transit from Panama to Australia.  So I decided to tour around and Universal Studios was on the list.
It was great, I think I went around about 10am and got out around 3pm.  It was a weekday and it was quiet.  These are certainly the best days to attend any theme parks.
If you're around and you have time, I would recommend going.  The new Fast and Furious ride has opened, so that would be a great ride to try out 🙂
Normally tickets are around $95 each, however, I found a website that provides them for around $85.   Check it out here, and let me know how you go as I haven't used them yet!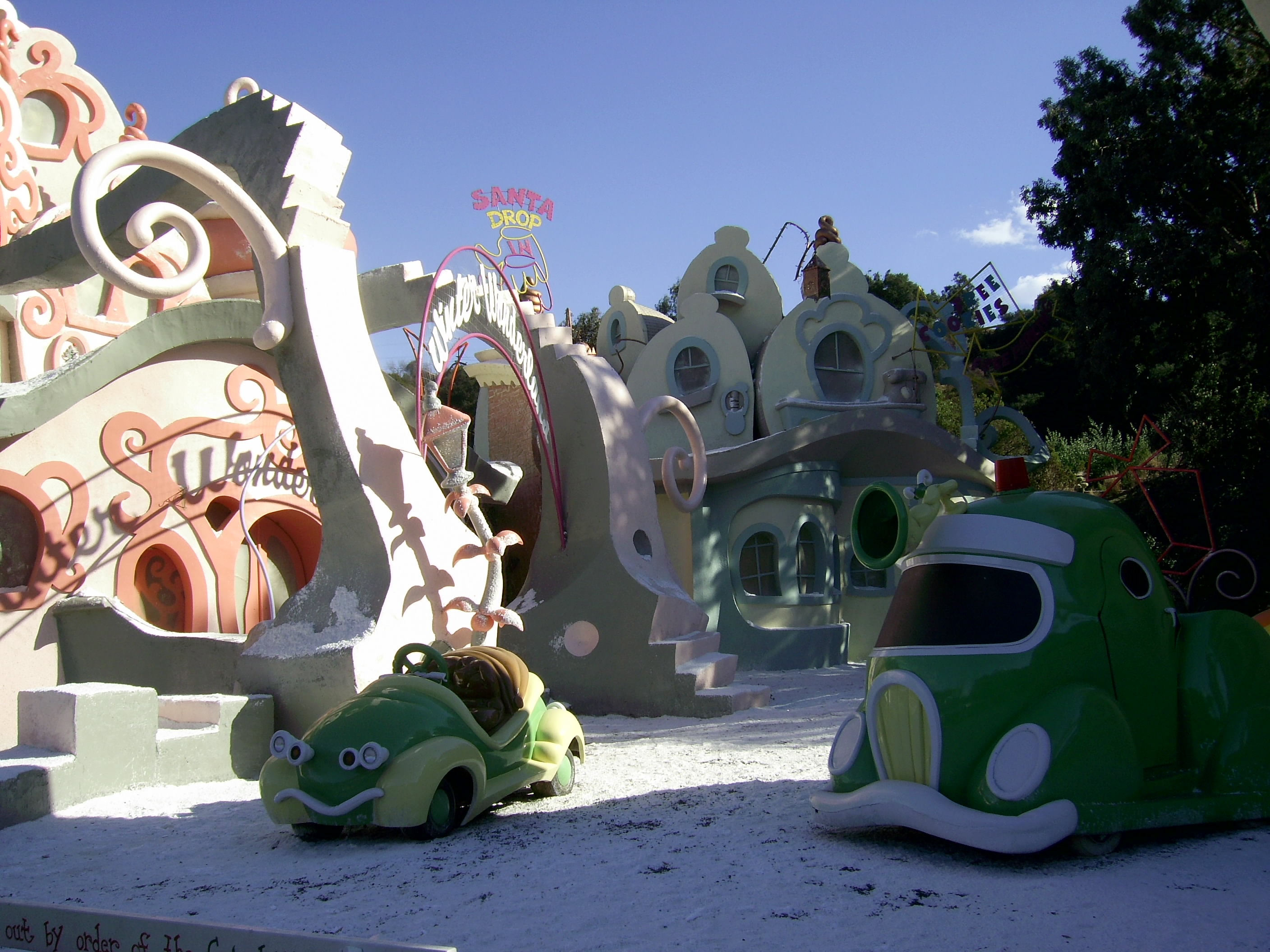 Rodeo Drive in Beverly Hills is the intersection between luxury, fashion and entertainment.  The Real Housewives of Beverly Hills have their Villa Blanca restaurant (which looks amazing BTW) and a fashion store called Kyle by Alene Too (which sells my absolute favourite designer's clothing, Camilla).

If you've got money to burn and heels with cushioning (for a long day of walking), or for the gentleman, a flash car with a woman that has over 5000 instagram followers to take shopping, this is the place to be.  It's Hollywood at it's finest……………..all smoke and mirrors.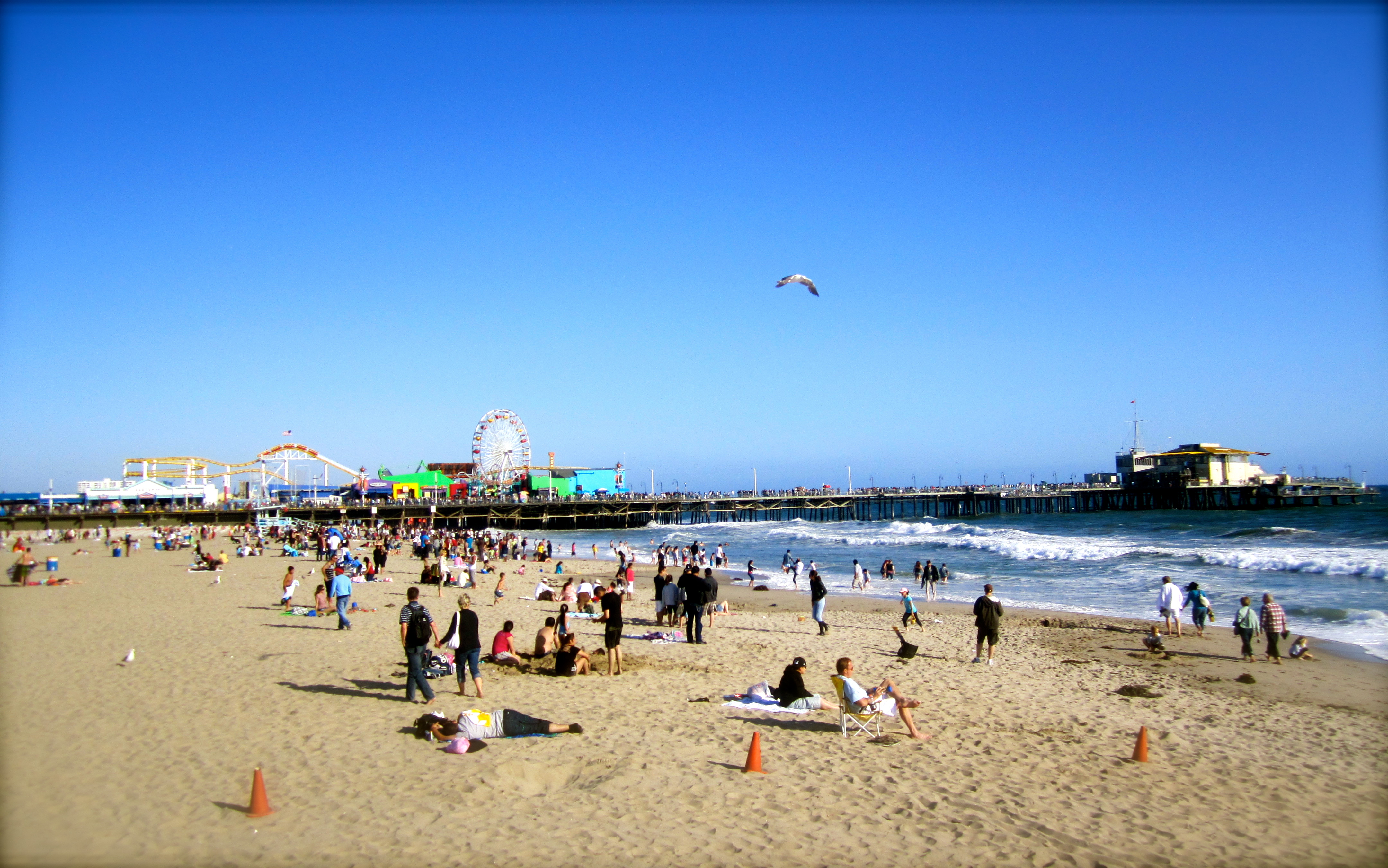 There's many songs about Santa Monica, artists like Sheryl Crow, Everclear and even Australia's very own Savage Garden sing about this city.  It's easy to see why, it's a place full of juxtapositions, relaxation or excitement, chill out or dare to be different that all culminate in the one place.  There's a spark in the air, one that many cities try hard to get but don't achieve.  Bottle up your time in Santa Monica and when leaving be sure to save some of the spark for when you get home.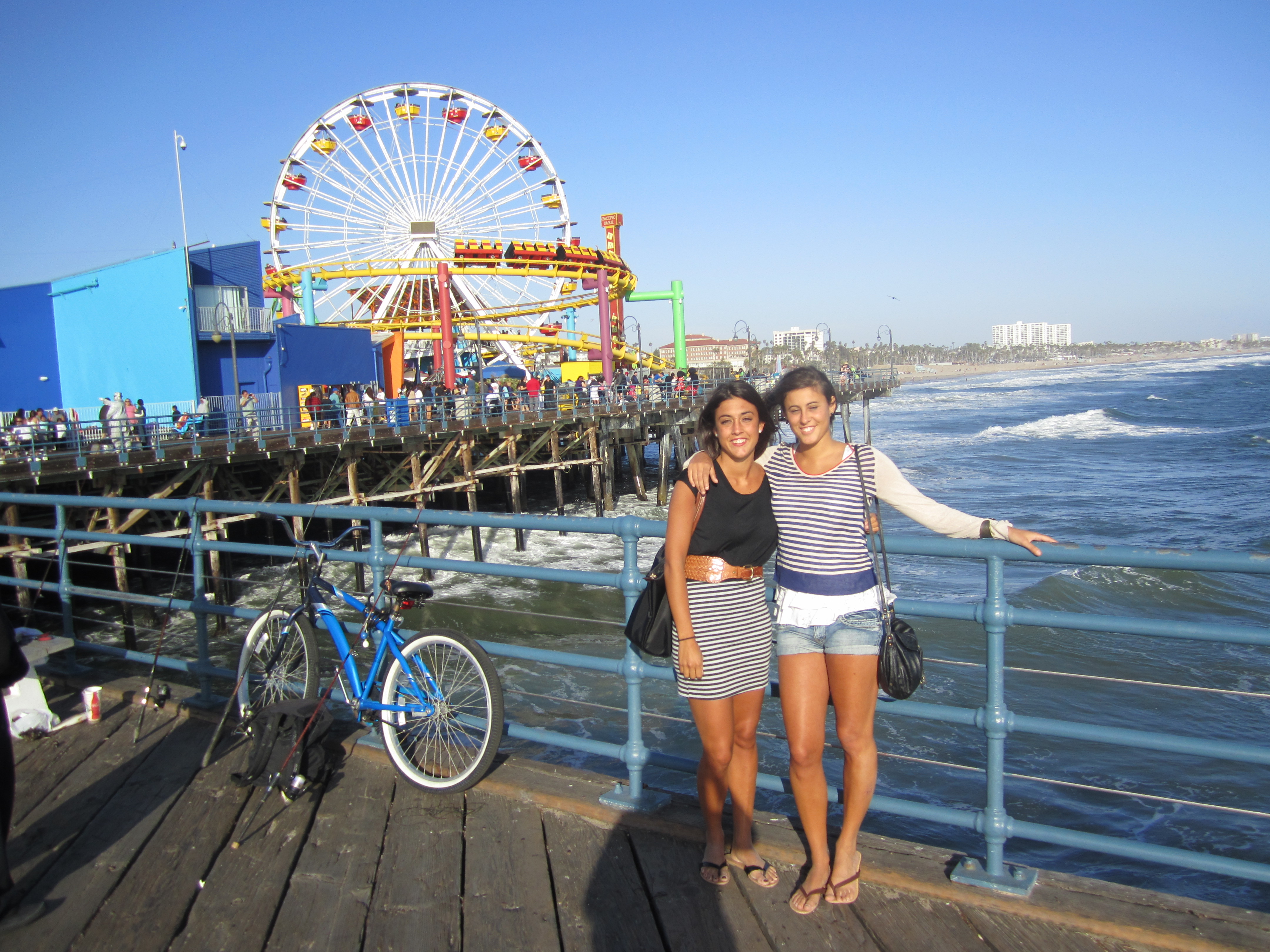 Gorgeous place with amazing food!  Go here for lunch or at twilight, get some seafood by one of the restaurants overlooking the ocean.  What could be more relaxing?  Good food, good views and great company.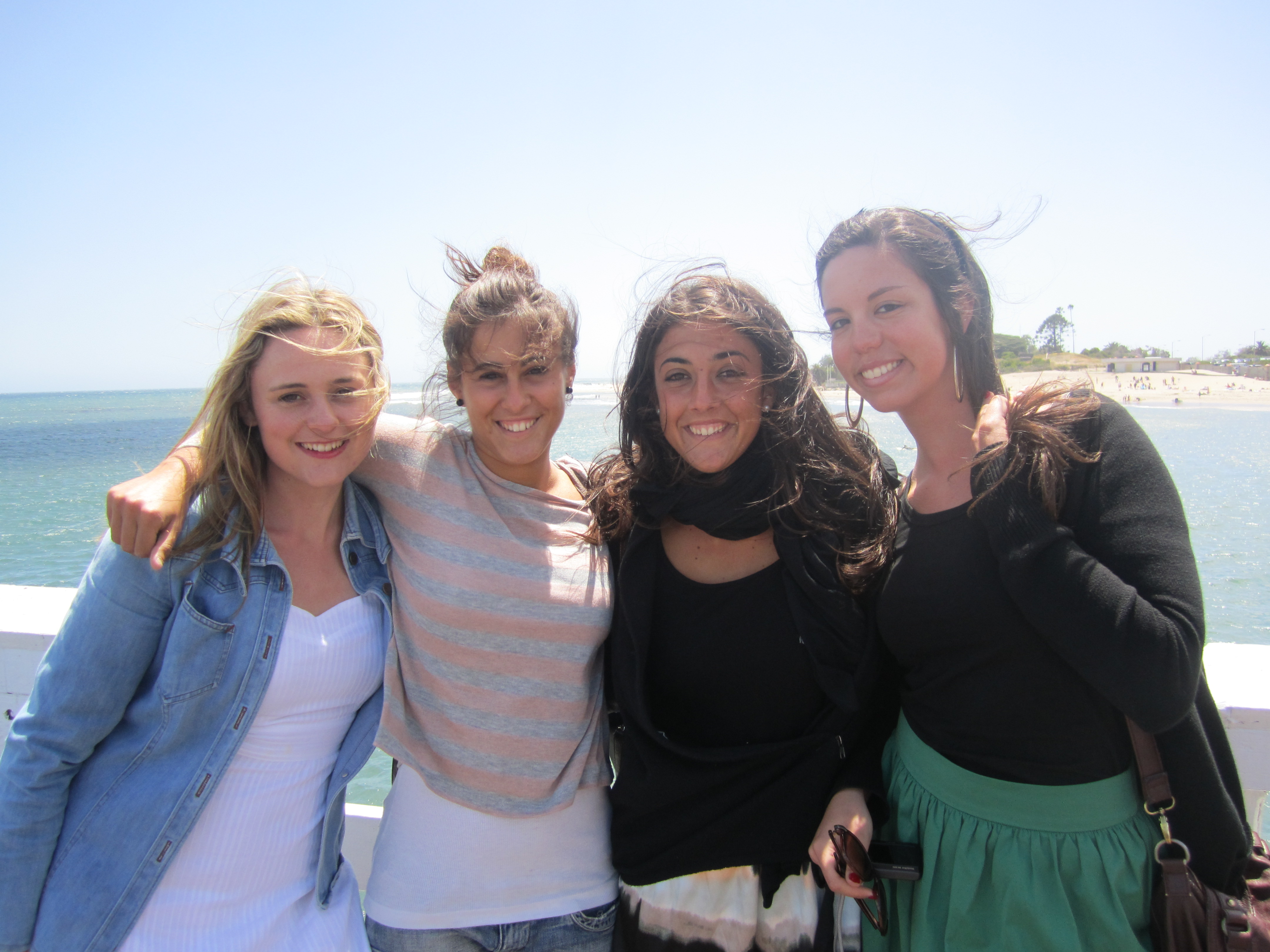 I think that if Bart Simpson was taken out of Springfield he would fit right at home here.  It's an eclectic mix of new vogue peeps, with (mostly stoned) surfers and a few in between.  It would be a mix of Byron Bay with a hint of the Gold Coast.  Go see both these beaches and bring a volleyball, you'll love it.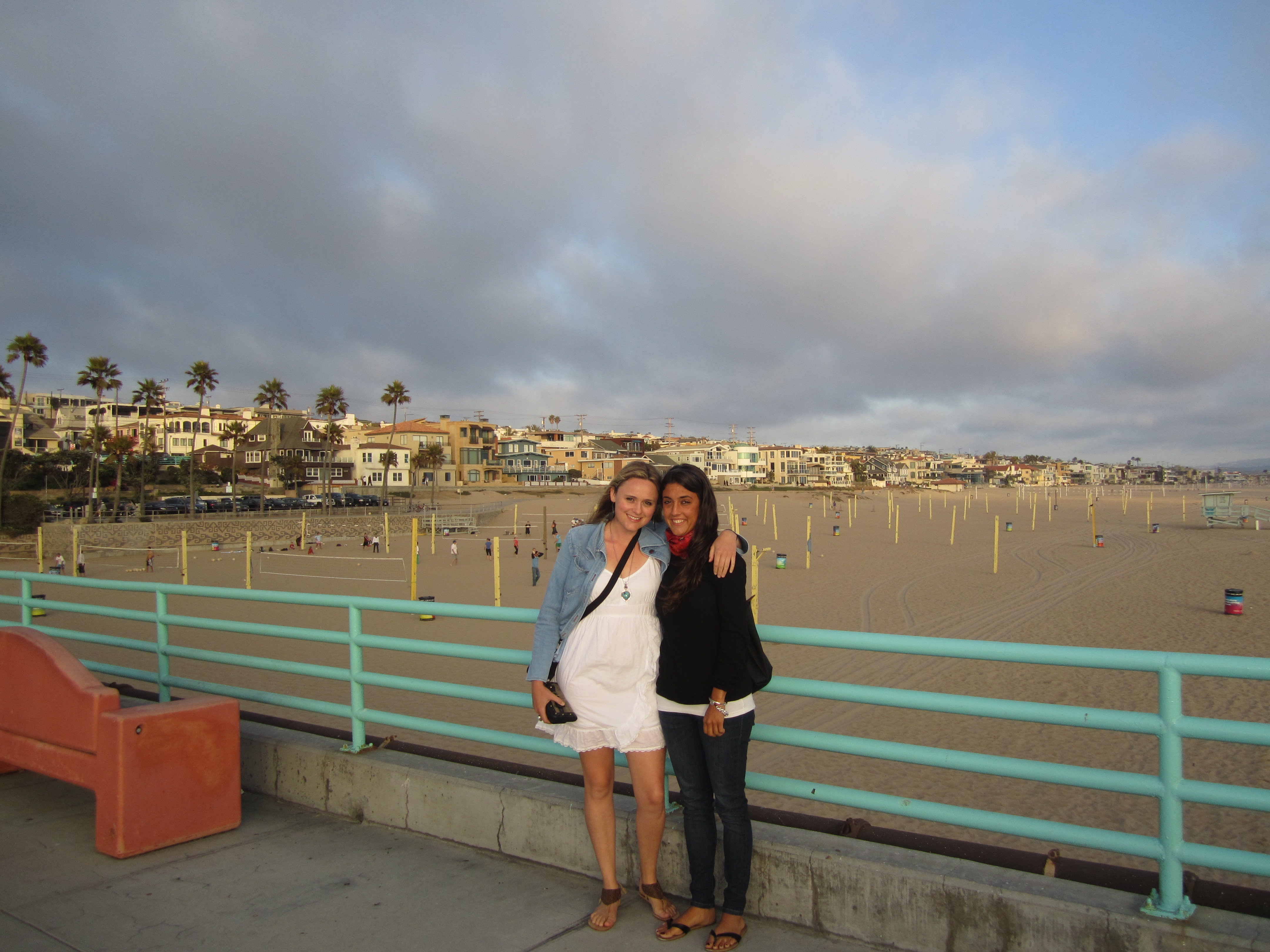 Food:
A Santa Monica hot spot.  I went here for drinks in 2011 once and always wanted to return to try the food.  It's actually a hotel, but you have to take out a loan to stay the night, so drinks it is!
The decor is old world Hollywood glamour with a gorgeous pool, and cabanas: something you would see straight out of a Hollywood set.
I was dying to take my Mum and Deb here, and we went here after Venice Beach.  It was like night and day.  They loved the service and really enjoyed the ambience.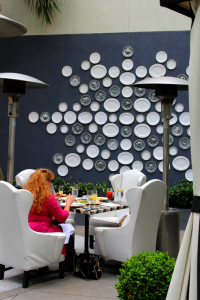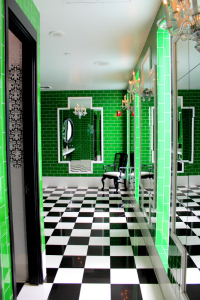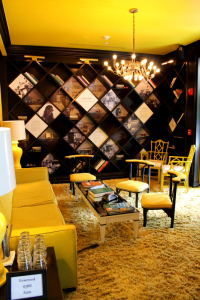 However, the food, sadly, was not to scale.  Our lunch was nice, but we were a little mislead by the menu.  Our service was amazing though!
&nbsp
Come here for the drinks and ambience.  Not the food.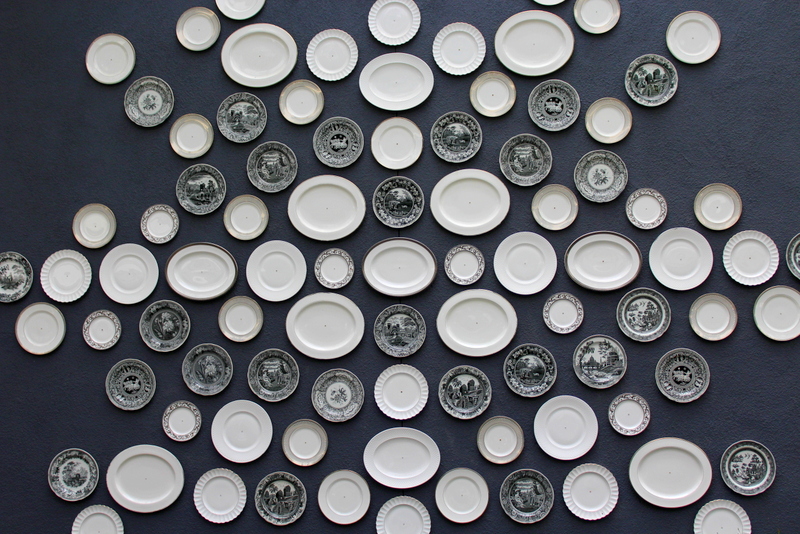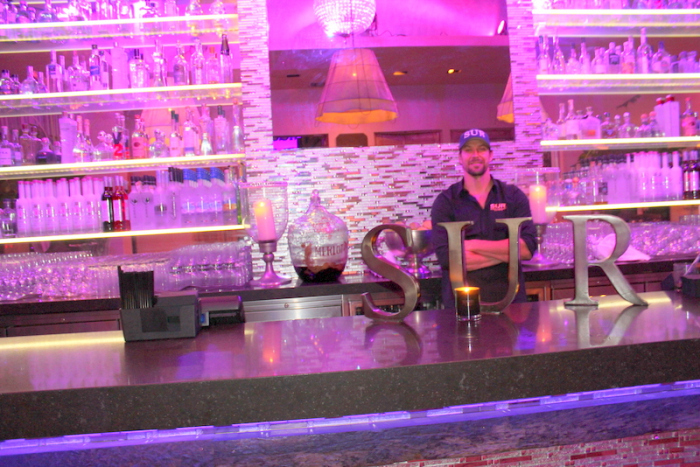 If you want to spot a celebrity, this is the place to go.
Mum and I left Deb at home and came for a little tete a tete and some food.  And boy, was the food delicious.
The prices are great, the wait staff are famous, professional, famous and gorgeous. The ambience is romantic, but be sure to carry a spotlight on your phone as it's pretty dark (hence the quality of the photos – sorry peeps).
We made friends with the table next to us, our tables were close together.  They were also a mother and daughter couple 🙂
Lisa Vanderpump owns this restaurant and she's one of the women on the Real Housewives of Beverly Hills.  We were  sitting at a table across from Ken (her husband),and Kevin Lee (her party planner).
I had the pleasure of getting a photo with not one but two celebrities: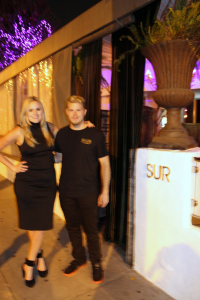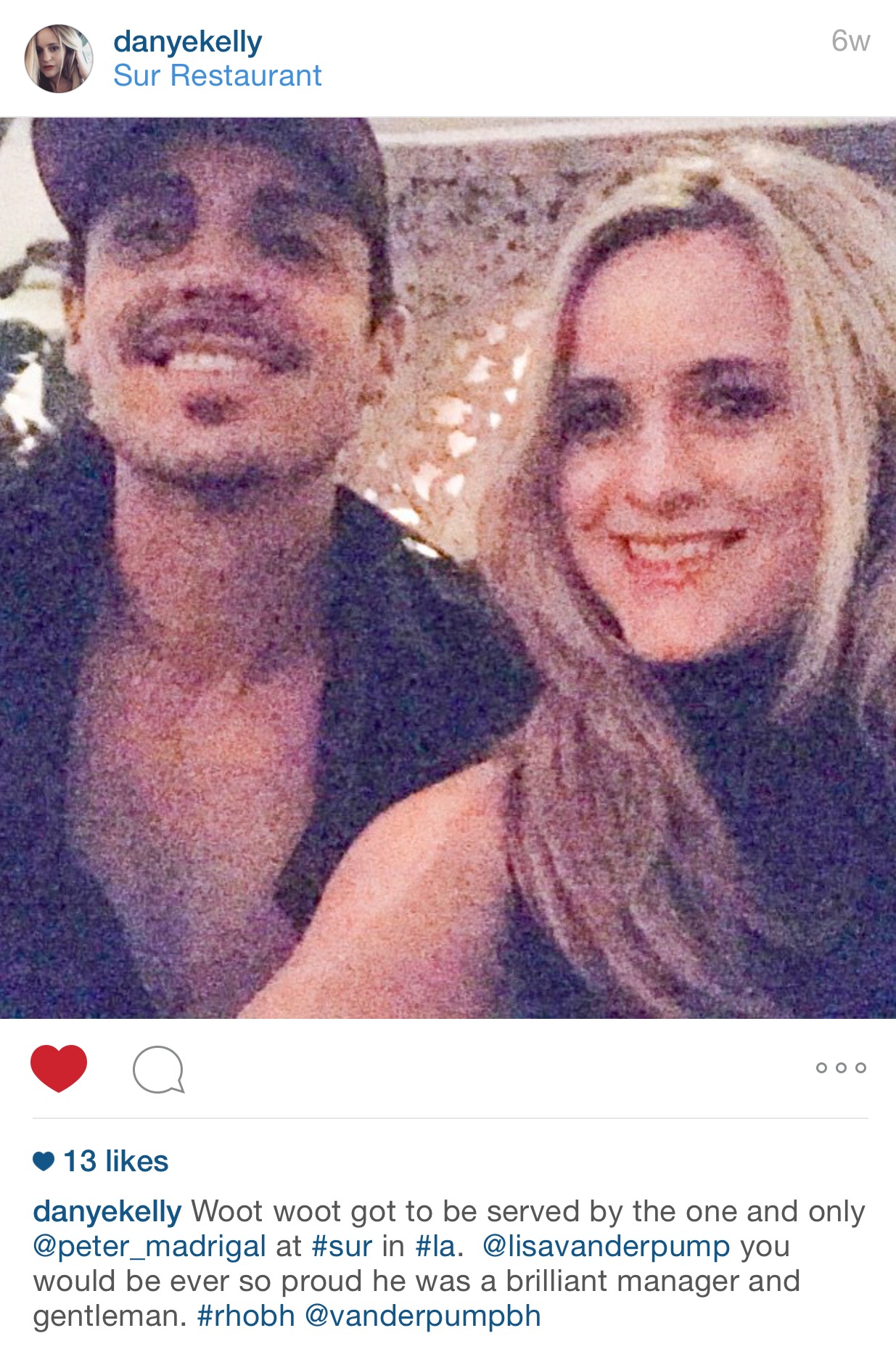 Would I recommend going – yes!  Make it a priority.  I booked at Sur using the app Open Table, it's wonderful!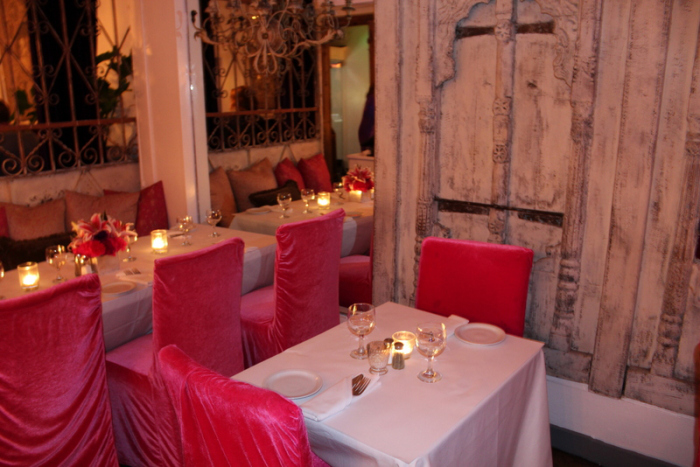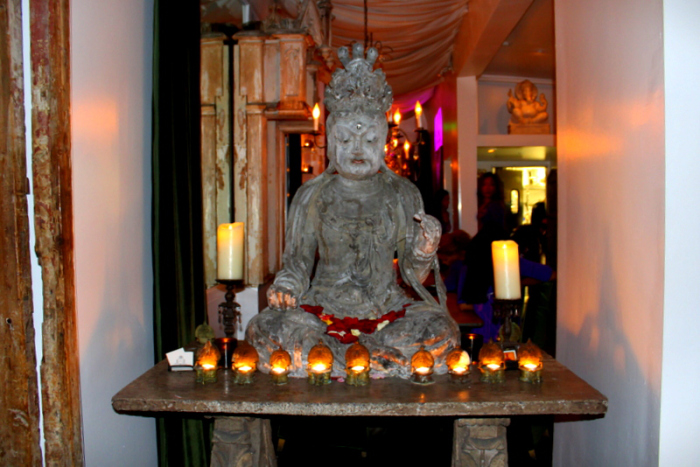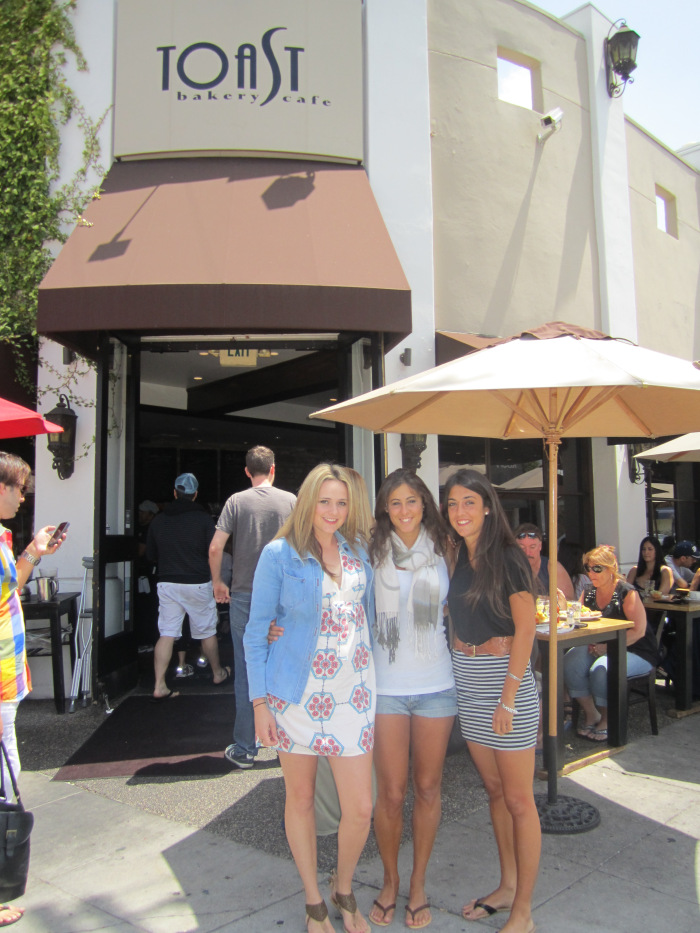 We went here way back in 2011 with LA locals.  This is a hot spot!  This is another place where you can spot celebrities, it has great food and great atmosphere.  Check it out!
Accommodation:
From the moment of interaction with the Sportsmen's Lodge I've had only smooth sailing.  A week before I arrived the Hotel sent an email about all the pre-arrival services and guest amenities.  This email was full of hints and tips, but the one that struck me the most was the free bus that goes to and from Universal Studios, how wonderful!  We didn't actually visit Universal Studios, but it was definitely worthwhile for other tourists that came to visit.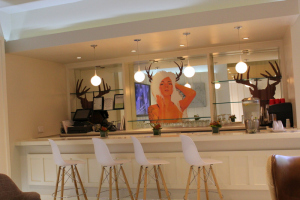 The hotel itself was clean, clean, clean.  The lobby was immaculate and so were the rooms.  I would describe the decor as contemporary pop art deco (if that's even a thing…).  At the center of the hotel is the pool.  The rooms, restaurant and outdoor bar surround the main attraction.  Being June and summer, the outdoor area was quite hot, with little shade, so be sure to bring sunscreen and a hat when going for a dip in the pool.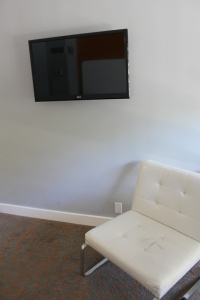 If you're a muso and wanting to find a hip place to stay, this seems to be the destination for you.  Each time I passed through the lobby doors, there seemed to be another band or musician milling about  waiting for their tour car. I didn't recognize any of the people, but I think this is one place where you could potentially bump into the next Bob Dylan or Joni Mitchell.
Funny anecdote: being Australian, my mother and Deb like to indulge in a beverage or two prior to bed.  On our way to the hotel they asked me to stop so they could pick up some wine.  When they came back to the car they also had a bag of ice – I asked why they had this?  They wanted to be sure their drinks are cold.  Remembering that they had never stayed in the U.S before; they wouldn't be aware that there's an ice machine in all the hotels.  This made their day!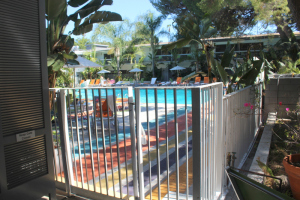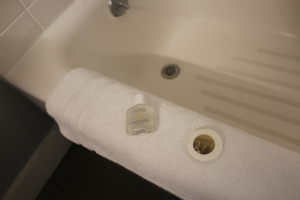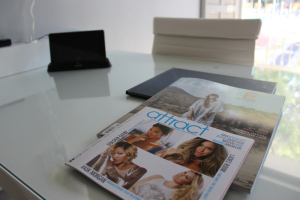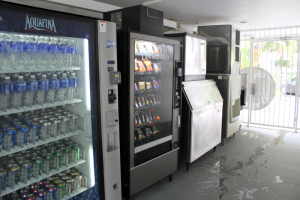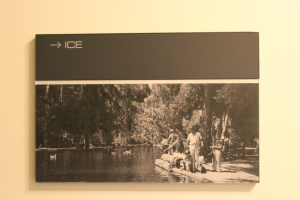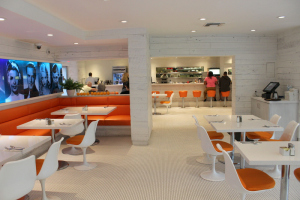 Conclusion:
I hope you liked this piece, there's many more to come, stay tuned for Disneyland next.
Please also share, comment and post these pieces.  It's exciting to see others share and like my work.
Blessings
Dany
(Visited 389 times, 1 visits today)