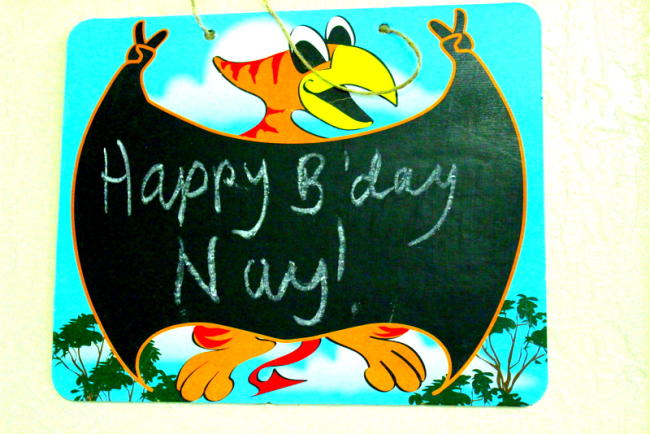 Yesterday was my best friend Nay's birthday.  And. She. Was.Turning. 30! Ohhhhh nooo…
So in true best friend style I had been planning for months to make this the best 30th birthday she could imagine.  You only turn 30 once and it's usually at this time of a woman's life that the questions start to come… today was going to be too busy of a day to question (and that was the plan – to focus on what SHE loves and not what society deems you should have done by your 30).
NB As a side note she's a very accomplished woman – and should never question… She has a Bachelor's degree AND Master's degree.  As well as that she made her own way to the USA from Lebanon.  Additionally she works for a 'very fancy' high tech company in the Silicon Valley.  The list goes on but I digress.
I'd organised for her to partake in the Amazing Race of Silicon Valley (I devised the route).
So here's how it went and I hope that maybe you could use this in an event that you plan for friends!:
Breakfast: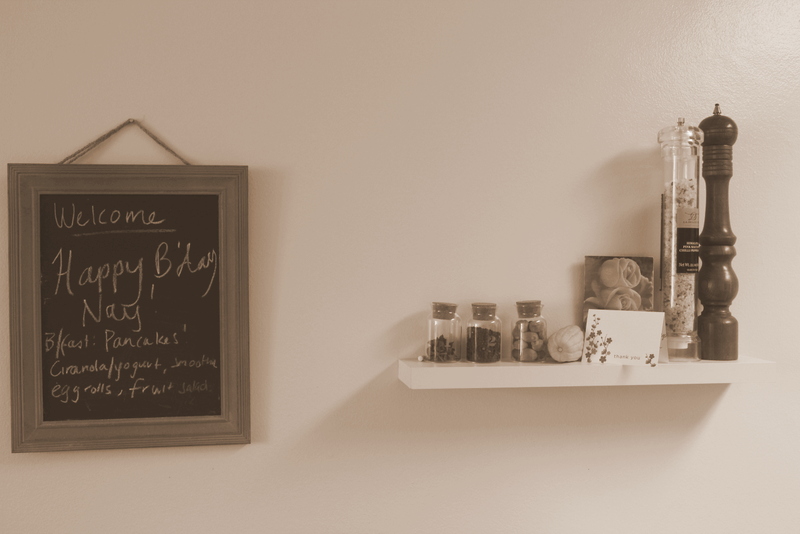 8:30am I picked her up from her house with her favorite smoothie waiting for her, and we went back to my apartment (at the university we both met at) and had a delicious breakfast of American pancakes, granola & yogurt, egg rolls (thank for the recipe Mum!) and juice.
10am I gave her the first envelope (I just resized the 'Amazing Race' logo to fit on the envelope). This is the message: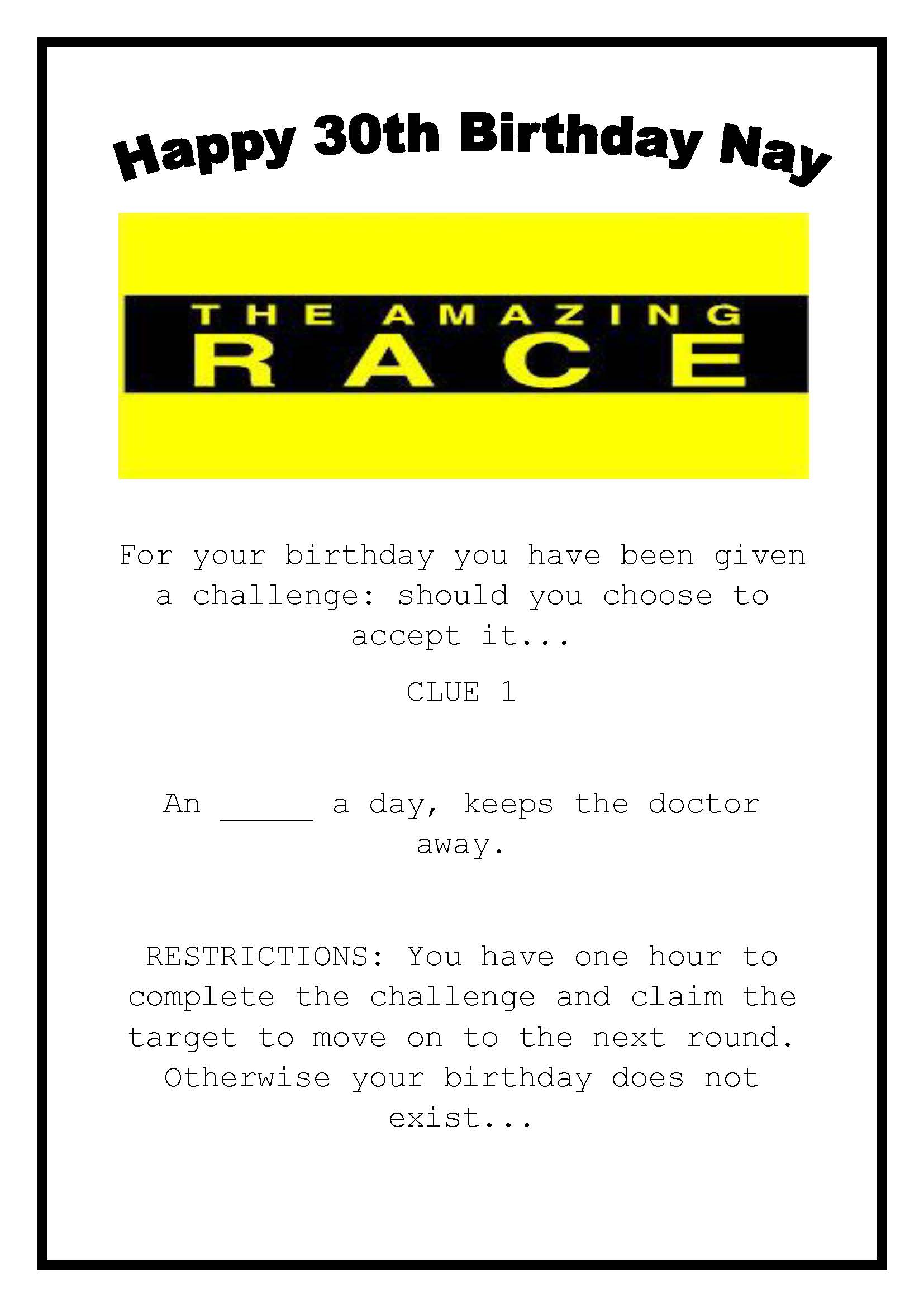 She guessed it straight away! Can you?
Apple:
It was the Apple store… But which store?  (She said New York and I was like, ummmm) She finally guessed Cupertino and off we went to our first destination.  We met with her cousin there and I made sure that we had an apple available – so she could eat an apple while at Apple!  Here are some pics: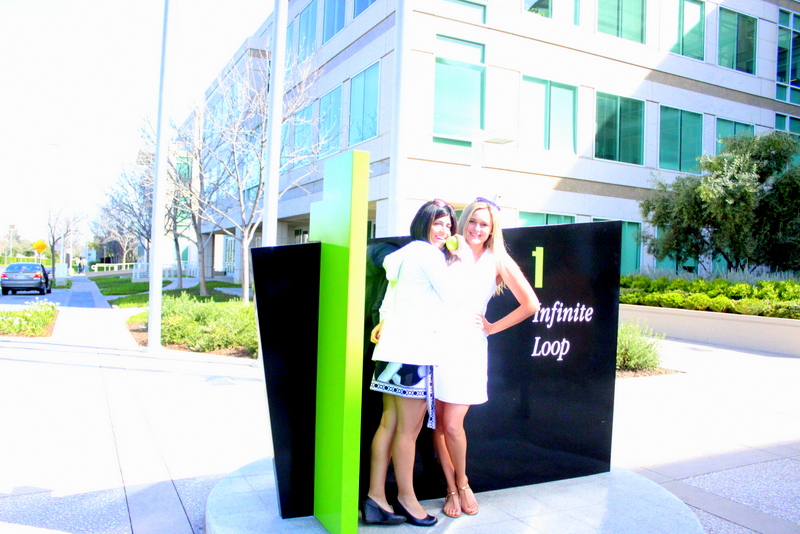 At apple Nay received gifts pertaining to Apple – such as the Apple sweater (she's wearing it in the above pic) and later she got an ipad from the same cousin!
11:15am We had taken our pics at the Apple store and her cousin proceeded to give her the next Amazing Race of Silicon Valley envelope. Here is the clue: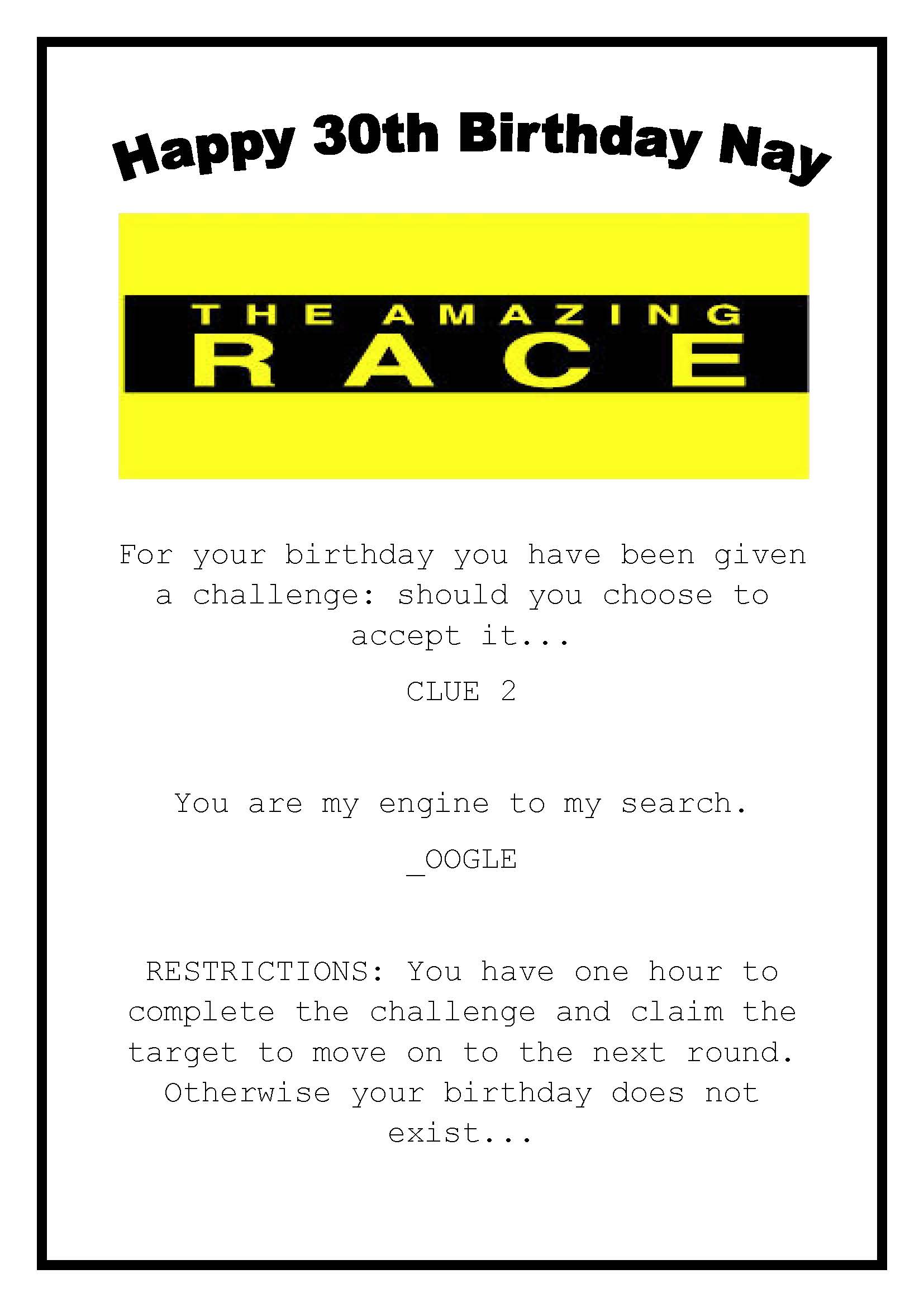 This one was a relatively easy one to work out. Can you?
Google:
Yes it was Google! We were off to google at the Googlers!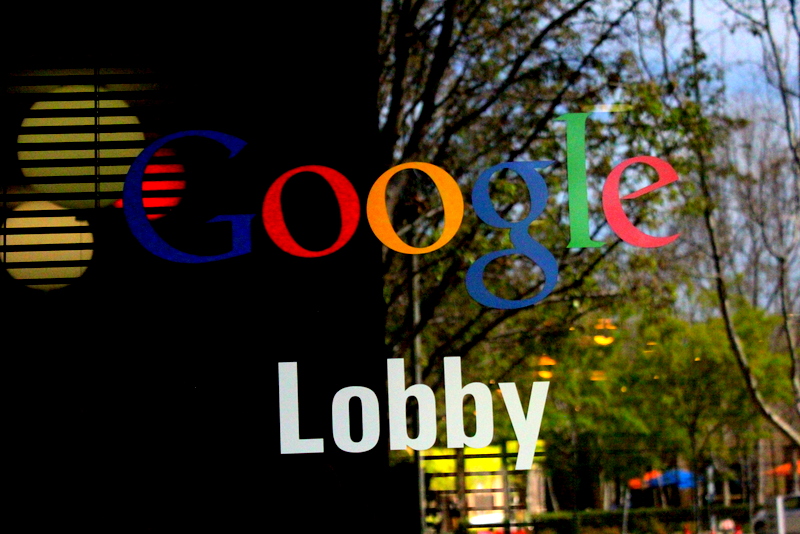 We arrived at Google at around 12pm and met with my good friend Jenny.  The lobby of Google is very cool, there is a hanging swing, balloon lights, ropes on the ceiling and wonderful bright colours everywhere. Unfortunately we aren't allowed to take any pics of Google on the inside so I couldn't capture that however we got to take heaps of pics outside.  Here is a taste: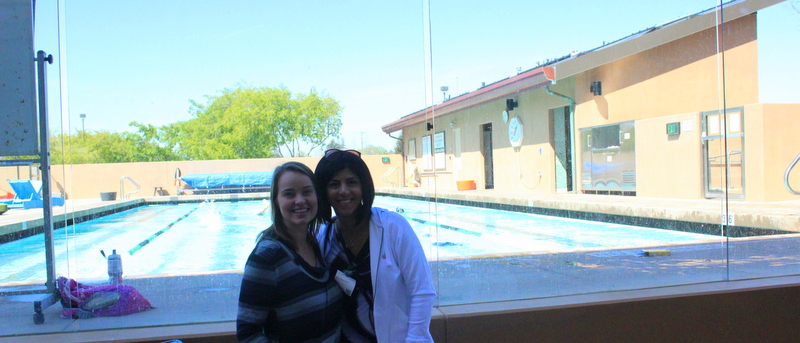 We had a delicious lunch with Jenny, the food was free and amazing! Some wonderful, healthy options available as well as some delectable desserts (we choose to not partake in these though as we were very full from the lunch).  All the food is free for Googlers, as well as that they have a MD on site, gym sessions, travel insurance as well as much more. This is a great place to visit and work.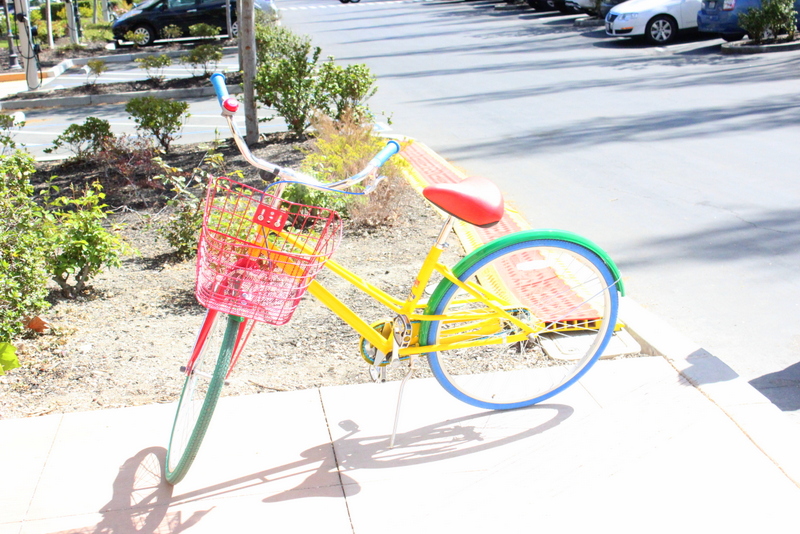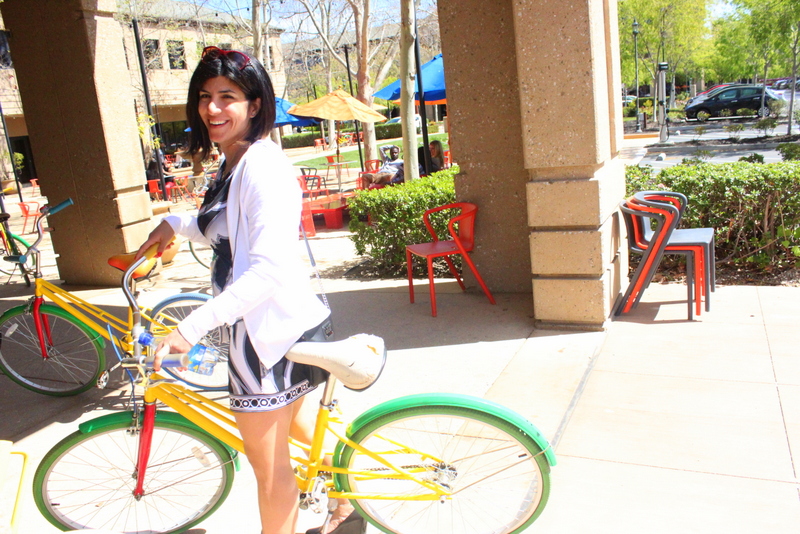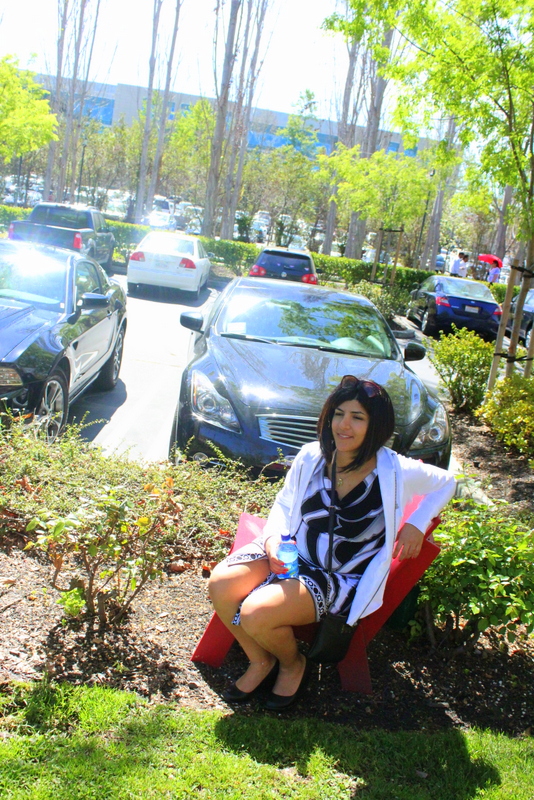 1pm Finally it was time to say goodbye to the wonderful Google and head off to the next destination. At the same time of giving Nay her next envelope in the Amazing Race of Silicon Valley; she got a present of gadgets @ Google (this was an assortment of unique kitchen items). Nay loves to cook and use new and unique gadgets so this was perfect.  She also got some great Google loot from Jenny!  Here is the next clue for the enticing race: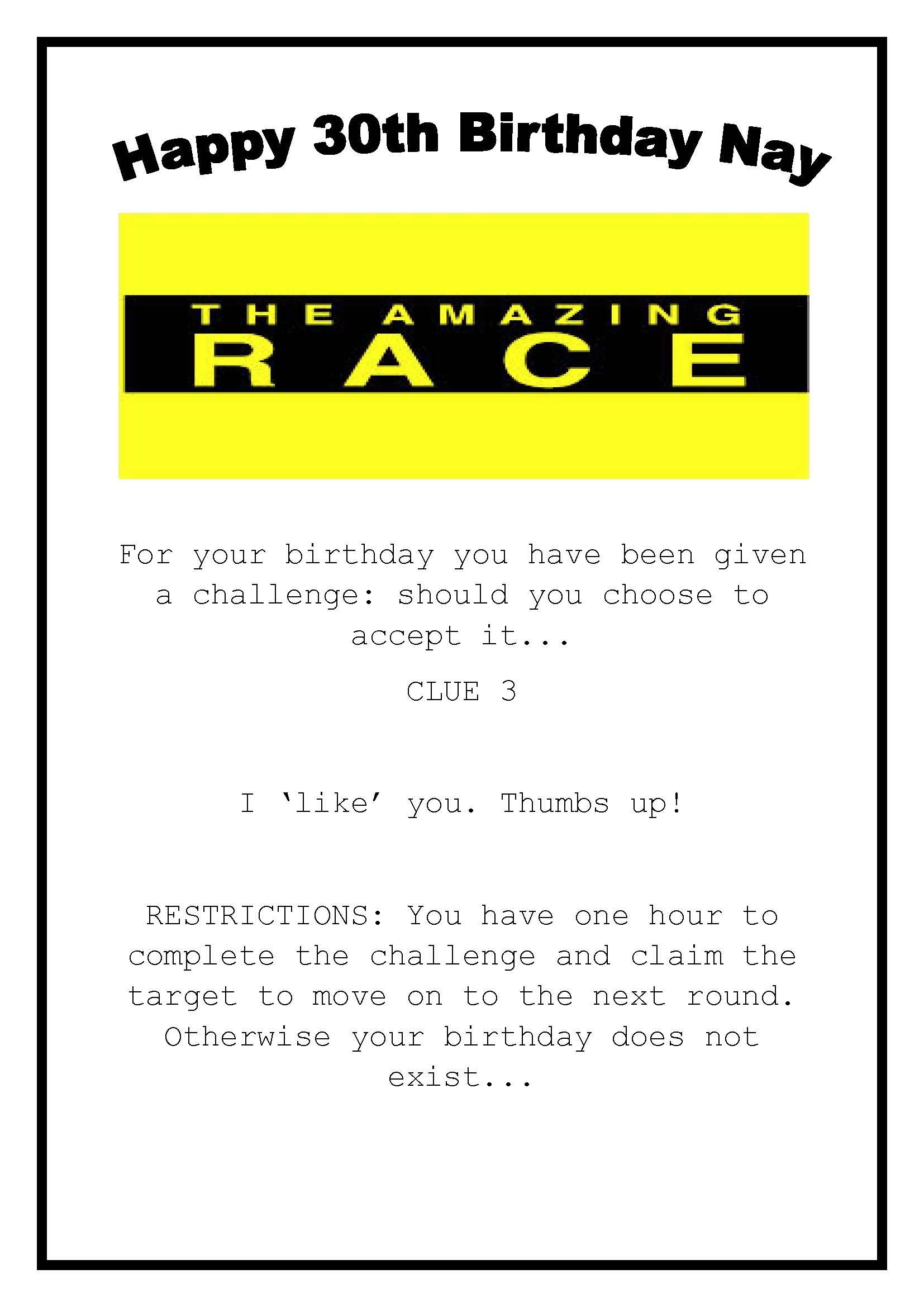 Where were we off too? She guessed it straight away – can you?
It's Facebook! We were off to the land of thumbs and pokes.
Facebook: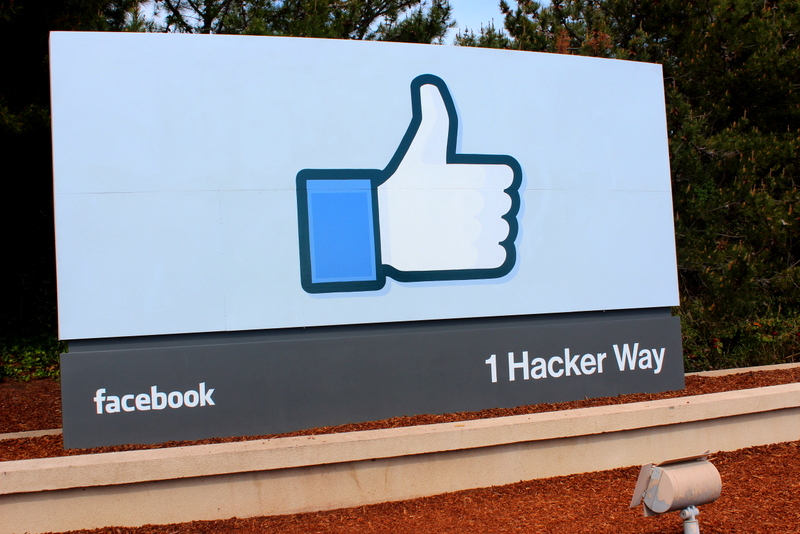 We arrived and suddenly we were exported to a place where creativity, vision and data merge all in the one space.  Open and bright, we journeyed through the entrance and headed into the great abyss of cyber world.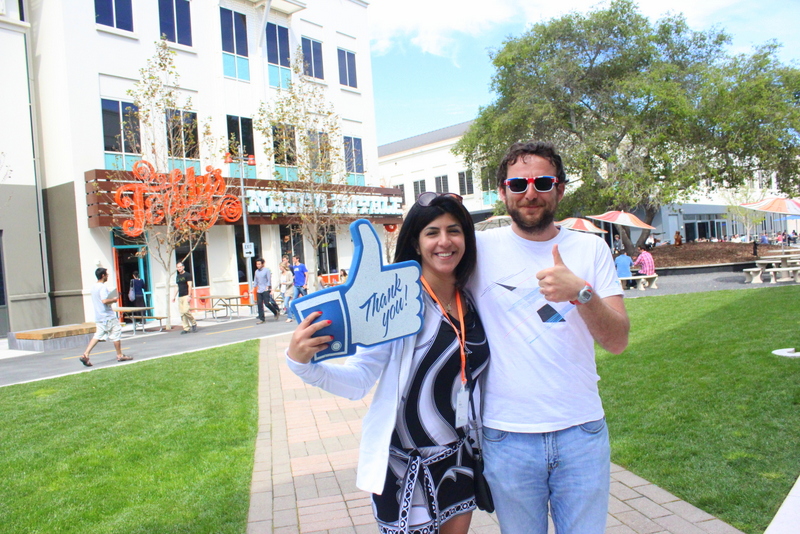 Our friend Haim was our tour guide in what seems like Mark Zuckerberg's own Chocolate Factory.  This place is brilliant, extraordinary and uber cool. There are only 3000 people that work at the Headquarters in Menlo Park and altogether 4000 people that work for Facebook over the world.  That. Is. Amazing. Over  1. 2 billion people use Facebook (that's 1 200 000 000 – 10 DIGITS!!) Source And only 4000 people facilitate that. No wonder he spent $16 billion dollars on buying WhatsApp see Gizmodo…
He's (Zuckerberg) Mayfair and Park Lane (Monopoly), actually no, he's the whole Monopoly and somebody would be in luck to even have Vine St compared to him. But I digress…
Instagram in Facebook: 
Our first stop was the instagram office!  You will notice the very cool picture of us in an office upside down – that was at the instagram office in Facebook. (this was really fun and super creative!) I had no idea but instagram is owned by Facebook – you learn something new everyday.
Once again we were offered food – there were so many different selections! I suggested that we have some dessert as we had already had lunch.  There are so many food options – anything that you could want is available here. Mark Zuckerberg also got his two favourite restaurants Sol and Fuki Sushi (pictured) to open a store in the Facebook headquarters (these are the only 2 places that you pay for food in Facebook – otherwise just like Google it's all free!).
We biked on a double seater tricycle to the 'Sweet Shop' and got a delicious banana crème pie and brownie. Haim had brought candles to celebrate the birthday!  After blowing out the candles Nay got her next present which was an assortment of beauty items to look your best in Facebook photos!  (You will notice a picture of Haim holding one of the beauty blogger items – maybe his next position???)
Our fantastic tour guide then lead us to the Facebook store and there is an assortment of products that have the Facebook brand on it.  I thought that the bar stools were particularly good!
Then we headed to the music room so Haim could test our musical talent.  One of the great things about Nay is that she is musically inclined and picked up sheet music to the piano and started to play like a maestro.  Haim joined in on the guitar and then the drums (he only played one at a time, I don't know if he's that talented that he can play them both at once, I'm sure he'd give it a shot though.)  I showed my brilliance in using my instrument, my voice, however that is certainly a sound worth waiting to hear in person! Muhahahahaha…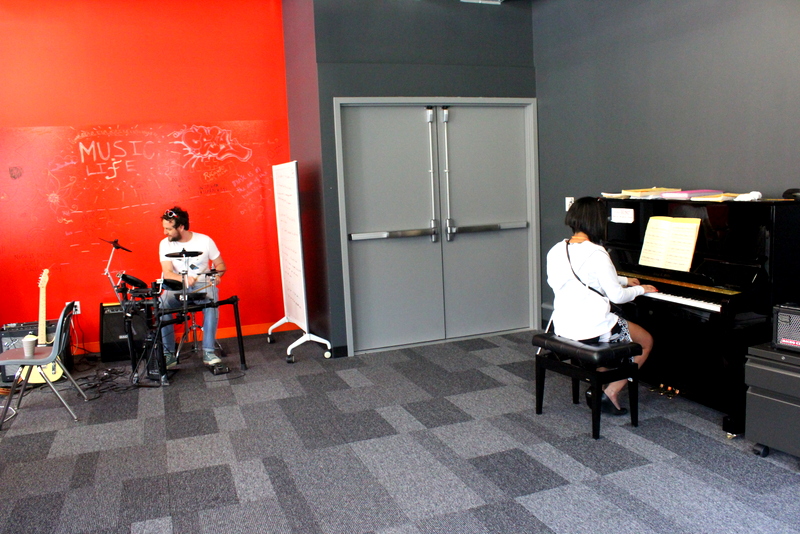 Then we went to check out the office spaces in Facebook and noticed that there were chalk boards over the walls – people were able to write whatever they wanted on it.  So we decided to trace each others sillouttes – a gentleman came up after Haim wrote that 'he was ere' and asked if we were the band Haim… Unfortunately that wasn't us, but we certainly had shown off our musical prowess previously.. hehehehe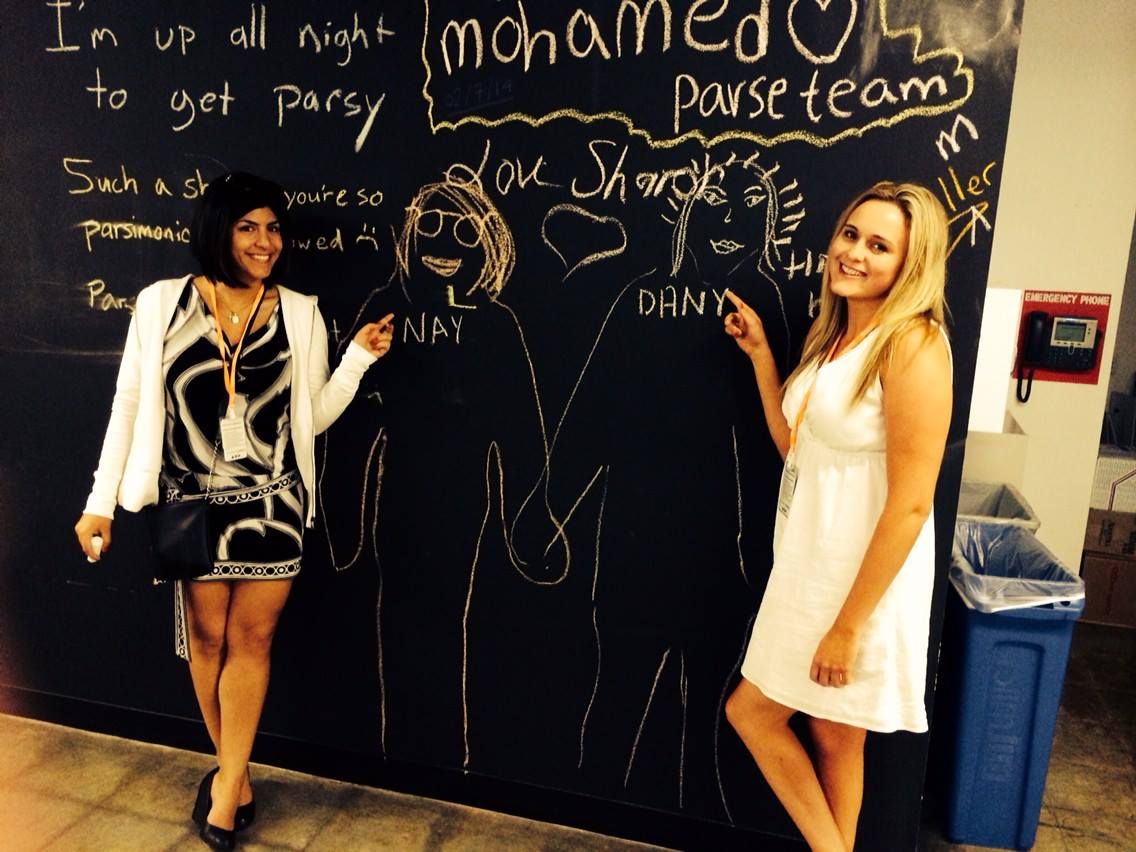 After that we got to check out where Haim's office is.  His, like all the other offices are all open spaced with unique differences at each person's area. However his office is in the same building as Mark Zuckerberg's office and we got to see him!!!!!!!!!!!!! That's right we got to see Mark Zuckerberg – unfortunately he was in a meeting, but his office is so unique that it is made entirely of glass so you can see straight into it (even from Hacker St – the main walkway of Facebook).  We were so excited, I whispered to Nay "There's Mark Zuckerberg" in true style she was like where, and I state "there in his office" as nonchalontely as possible (Haim had just requested that we don't scream when we see Mark Zuckerberg and I was trying so hard to be as demure as possible). She saw him and I think that we both bottled our excitement as much as possible.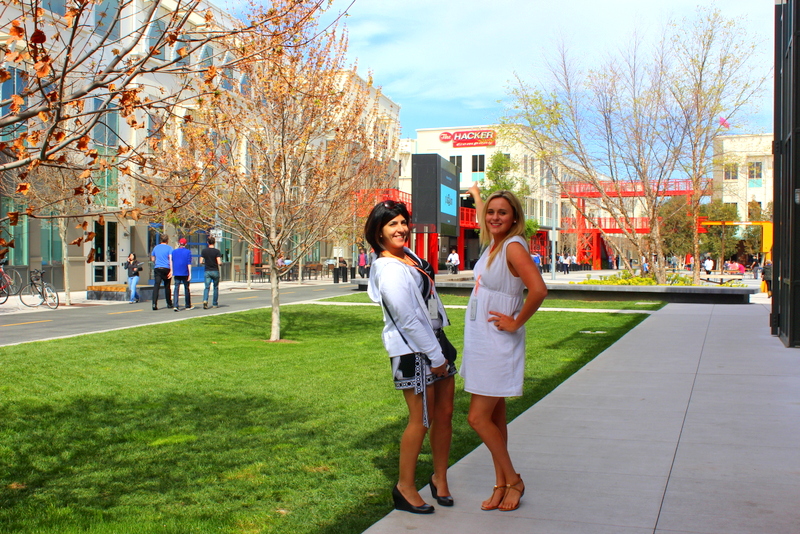 This was our final hurrah at Facebook, we took some pictures at the sign out the front of the Headquarters and then headed on our way to the next destination.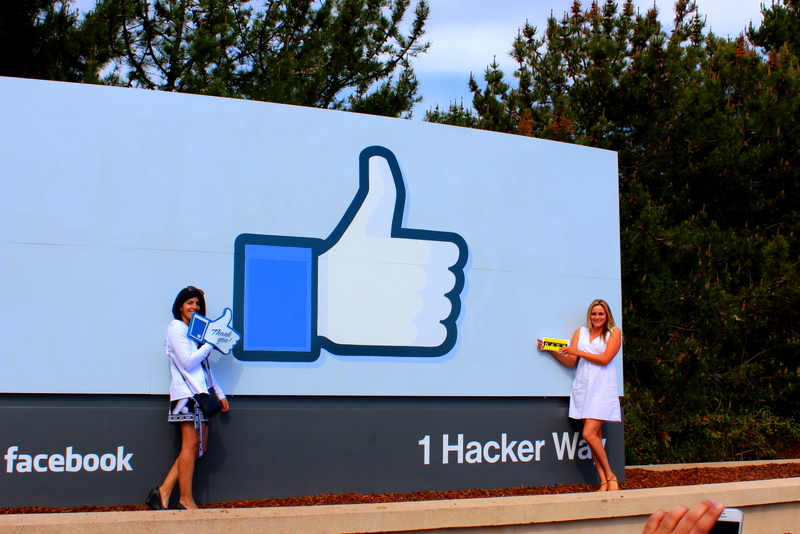 Beauty:
3:30pm Our next appointment was in Los Gatos at 'The Spa'.  I hadn't had the opportunity to make a clue or envelope for this next destination but it worked well as we had been running around all day so Nay hadn't had the opportunity to talk with her family who were wanting to wish here happy birthday.  The trip is about 45mins from Menlo Park to Los Gatos so that was perfect timing to let Nay catch up with her family while I drove.
We arrived at Los Gatos and Nay was eagerly trying to guess who we were going to see here.
To her surprise it was a massage at the renowned retreat The Spa at Los Gatos.  Sorry no pictures here guys…. 🙁
6pm While she was in getting her massage I organised for the attendant to give her next envelope to the next journey in the Amazing Race of Silicon Valley.  This is the clue: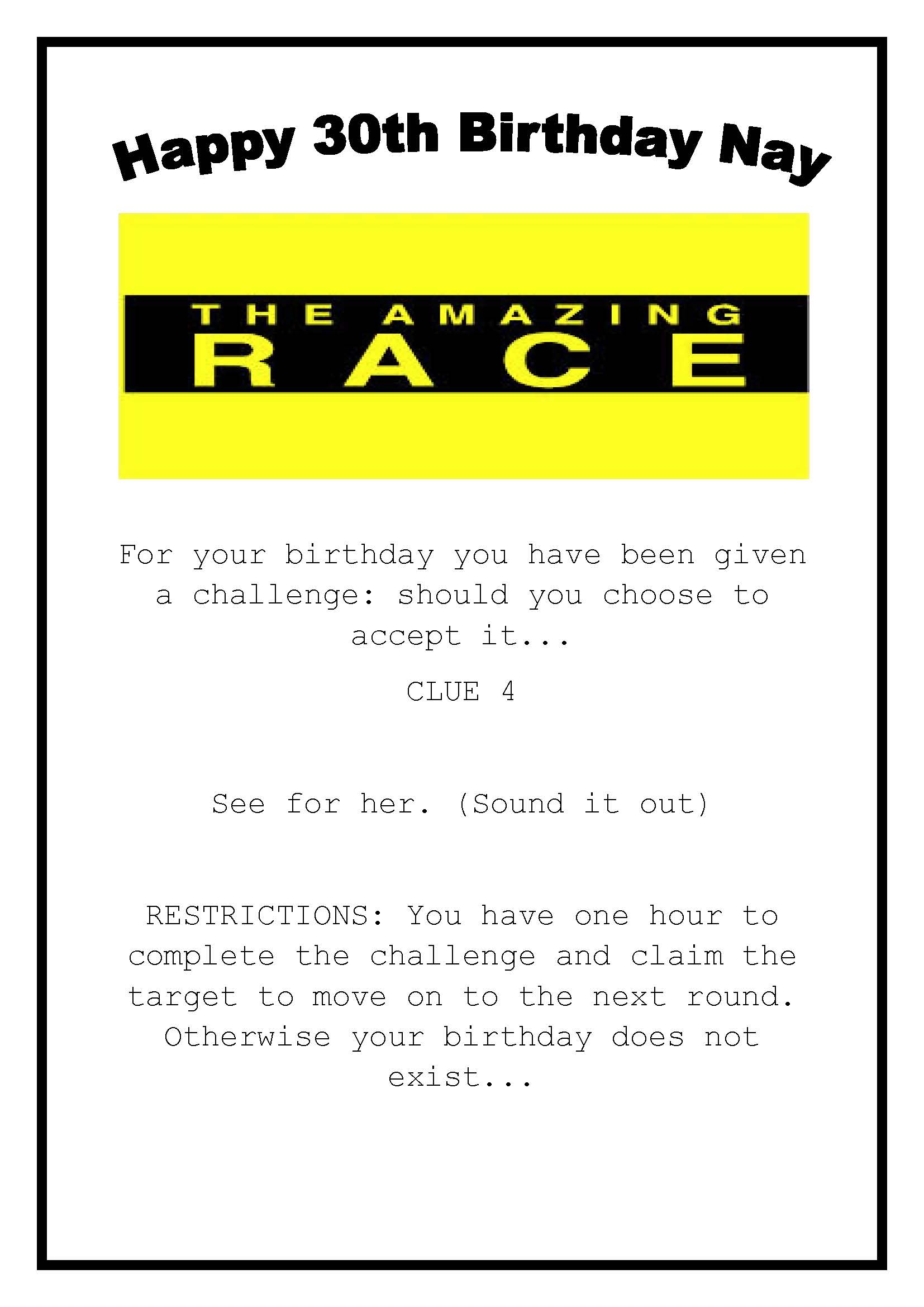 Nay and the attendant had a lot of trouble trying to work this one out.  It is Sephora!  I had booked an appointment for her to get her make up done professionally before the even bigger surprise to come.
We raced to Valley Fair Sephora and Nay got her make up done by the ever lovely Corrina.  Here are some pics:
Surprise Party:
After beautifying ourselves it was time to take her to the very downplayed drinks catch up with her cousin at Yard House in beautiful Santana Row. Upon arrival Nay was shocked to see all her friends from the Silicon Valley there as a surprise.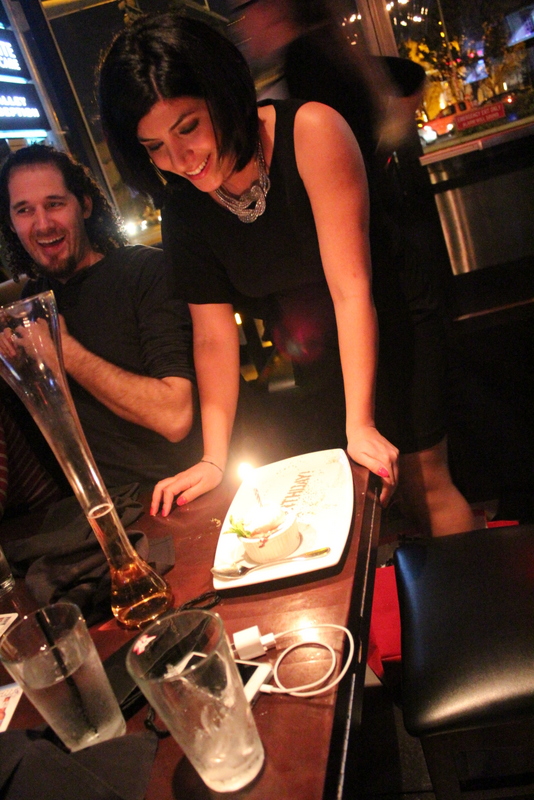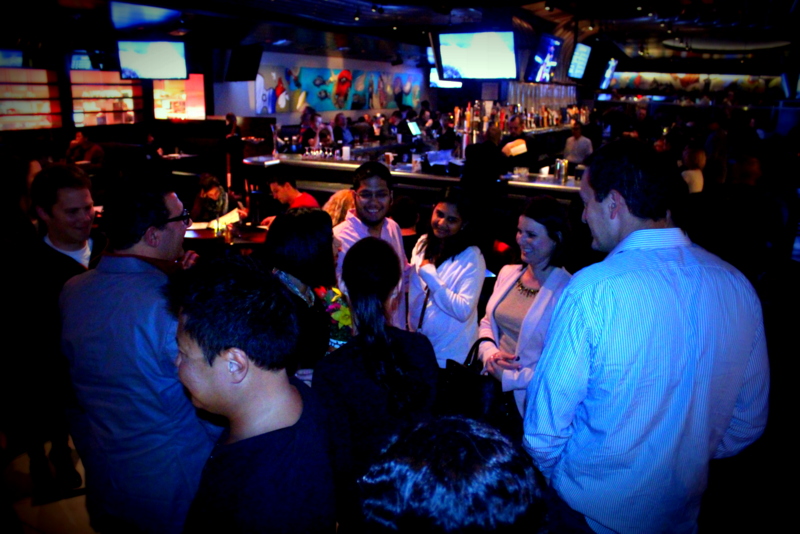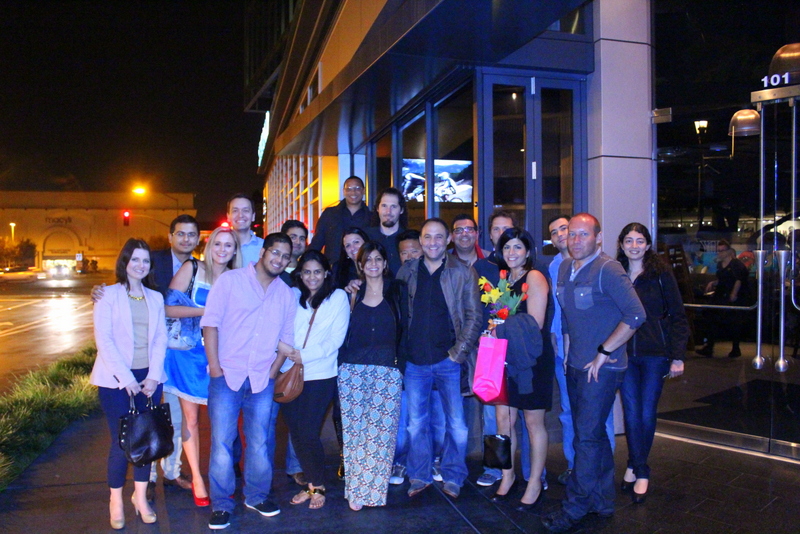 The night ended after fun, laughter and even more presents!  I got many compliments on the organisation of her Amazing Race of Silicon Valley and even proposals to see if there were any best friend openings. As for now I love having my best friend Nay but you never know, you just might be lucky to meet us somewhere in Silicon Valley and join the duo.  Until next time – thank you for reading.
Blessings Dany
PS She won the race. But I'll leave it up to you to tell me how…
Planning prior to the race:
Prior to the day I devised all the invites and organised the "Amazing Race" logo to be stuck on the envelopes on each place she was going.
I had friends that worked in each company that we went to that were able to take us on a tour and provided us with products from their respective companies.  I also discussed with each of them to give her the envelopes for the 'next leg' of her journey.
I organised having a breakfast for her in the morning.
I had to book the beauty appointments ahead of time.
I organised appropriate gifts for her to have at each of the destinations.
(Visited 161 times, 1 visits today)