Who is Jesus to me?
Before I can go into my interpretation of Jesus I need to give you a brief synopsis of my world context so the syntax of my 'Jesus' (I have put Jesus in quotation marks as I see this reflection as more of a response to life then just of my relationship with Jesus)can be more readily understood.  I am a 28 year old Australian woman, sister, friend, daughter, scholar, teacher, baker, traveller and the list goes on.  I am intrigued in learning about why people believe what they believe; I have been all my life.  Throughout school and college I have always been interested in theology and gaining knowledge.  This has led me to working for various charities and I am an active volunteer for the St Vincent De Paul Society.  I am a white woman from a low to middle class family; even so my parents instilled the virtue of a good education which has led me to explore over 15 countries and experience the various religions and rituals of which I have only grown from.  With that said hopefully the rest of this paper will delve deeper into the juicy Jesus reflection that may delight and even inspire you to be a true believer.
I can already imagine that you are going to expect that Jesus to me is a man with English rose skin, falling blonde hair with eyes that are softer then the dew drops on the grass of a fresh fall morning.  But alas this reflection will disappoint so if you wish to hear of a romantic Messiah that could not disappoint turn away now.
Oh you're still reading – how lovely.  Being of categorical nature (as we are all defined) my image of Jesus is one of a unique context.  These images and ideologies come from my travels to Lebanon and the poorer parts of India.
First stop Lebanon: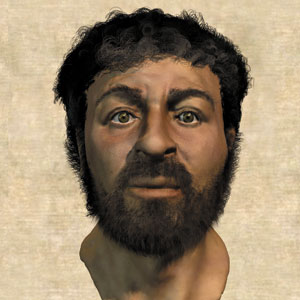 What I think Jesus Looks Like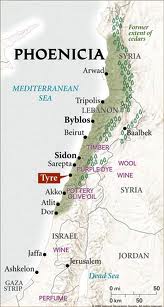 Map of Phoencia – Lebanon today.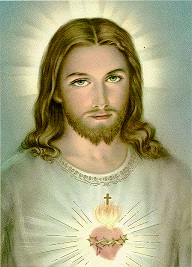 What I previously thought Jesus looked like. 
I must admit that prior to going to Lebanon I was ignorant in my thinking.  I think that this concept (ignorance) certainly ties to the notion of my understanding of Jesus.  In John 13:7 it states "Jesus answered him, 'What I am doing you do not understand now, but afterward you will understand'".  I believe that this is true of life and certainly true of my time in Lebanon.  I had many preconceived notions about potentially having to wear a Burqa (thanks to the media), that I could potentially be the only 'white' person in a middle-eastern country (thanks to the media) so I was apprehensive and almost dismissive of my invitation to go.  Finally I was encouraged to go and my preconceived notions went out the window when I arrived.   Lebanon is known as the 'Paris of the Middle-East' and I can understand why.  The country is divided by 50% Christian and 50% Muslim population; living in harmony with one another.  Each day brought a new understanding of the culture and the impact that the media had on my preconceived ideas of a 'repressed' Lebanon (which couldn't be further from the truth).  Now you may be wondering where is this leading?  I believe through this experience (and all my 'ah ha' moments) is what the society of Jesus would have experienced.  There were so many preconceived notions with Judaism and Paganism during the turn of the first century; and when a radical Jew (Jesus) arrived there were countless numbers of 'ah ha' moments similar to the experience that I had in Lebanon.
Next stop India.
I travelled here the summer of this year and my eyes were thrown open with the amazing colours, people and foods that this diverse country has on offer.  From the palaces of Jaipur to the slums in Mumbai one cannot help but be immersed in the rich traditions of this country.  I came here for a wedding and what a wedding it was.  Three days of celebration incorporating all the traditions of a Hindu wedding ceremony.  But where can one find Jesus in a ritual so vastly different to the experience of Christianity.  The disparity between the rich and poor was a shock for me coming from a socialist country.  I found humility and a yearning to help beggars that worked in the middle of highways with mangled legs and children that lived in slums.  Through this revelation I asked the question why?  Jesus experienced a similar feeling in the garden prior to the crucifixion.  Questioning God and asking why.  In that sense I think that Jesus, in likeness of you and I, asks the questions why.  Through Jesus divinity we can answer this question.  With the help of Jakob Boehme who suggests that the world of ideas is the revelation of the divine obsique which unfolds in it.  But the unfolding takes place in the dualistic between light (Son) and dark (Father).  When we perceive Father, Son and Spirit in creaturely terms (categorical) there is demonic possibility but only when we work out of the finite form.  Something can devour us in our exhaustibility.  Our freedom is our demise and our saviour.  Through our freedom one can choose to crucify or one can choose to save.  This demise seen in the slums of India I realised is one that only can be truly a reflection on the freedom brought from the death of Jesus; the freedom for us to choose to sin and to be forgiven for it.
Even though I believe that Jesus disappoints.  It is through this disappointment that we truly break the myth and see Jesus and the Trinity for what they truly are: divine beings, that we as the categorical judge and question the world.  Even though, it is through this freedom of questioning and freedom of choice that we truly are human.  Jesus inspires me every day when I ask the question 'what would Jesus do?'.  I am grateful that he died for our sins and believe that Jesus is my media magnate.
(Visited 67 times, 1 visits today)