Graduate teachers plan, program, and assess report for effective learning.
6.1 Graduate teachers use their developing knowledge of students, content and pedagogy to establish clear and achievable learning goals for their students.
Quote from Jen Palmer (mentor teacher Marrara Christian College):
"Your ability to know the students' names is brilliant – you have been able to connect with them really quickly and I think the fact that you know their names (and have bothered to do so) has helped this!
Class notes from Drama introduction to Commedia Dell Arte relating to Flash Mob performance from Sylvia Mavros (mentor teacher Marrara Christian College:
Danyelle Kelly Year 10 Drama Double.pdf
6.2 Graduate teachers plan and document the use of a range of activities, resources and materials to provide maningful learning opportunities for students.
Lesson Plan 10 Eng A Time to Kill.pdf
Lesson Plan 10 PCG Coldplay Matt Corby and Bone Thugs.pdf

6.3 Graduate teachers know how to monitor student engagement in learning and begin to maintain records and report on student learning.
Below are reflections on formative assessment I issued to the class.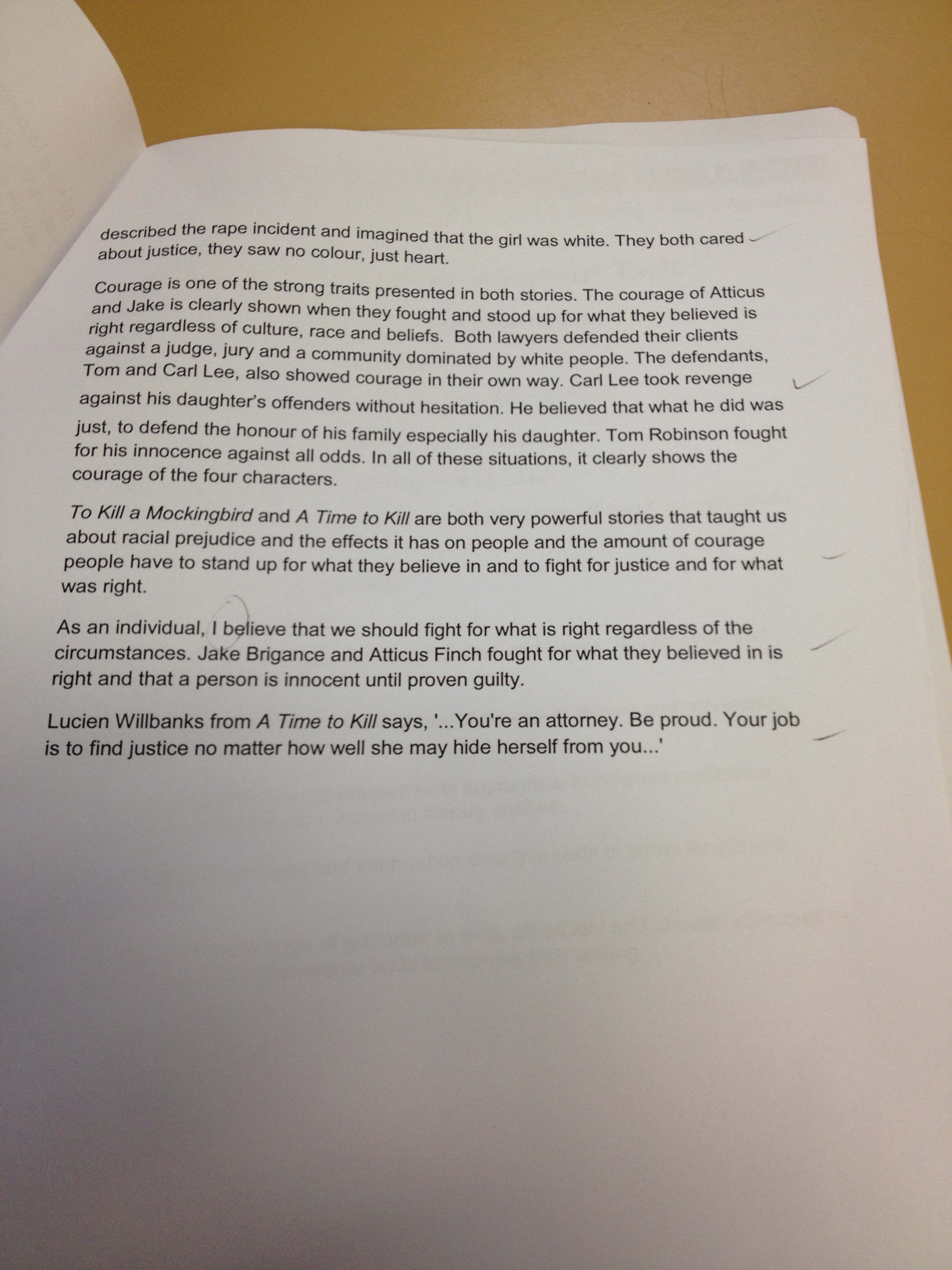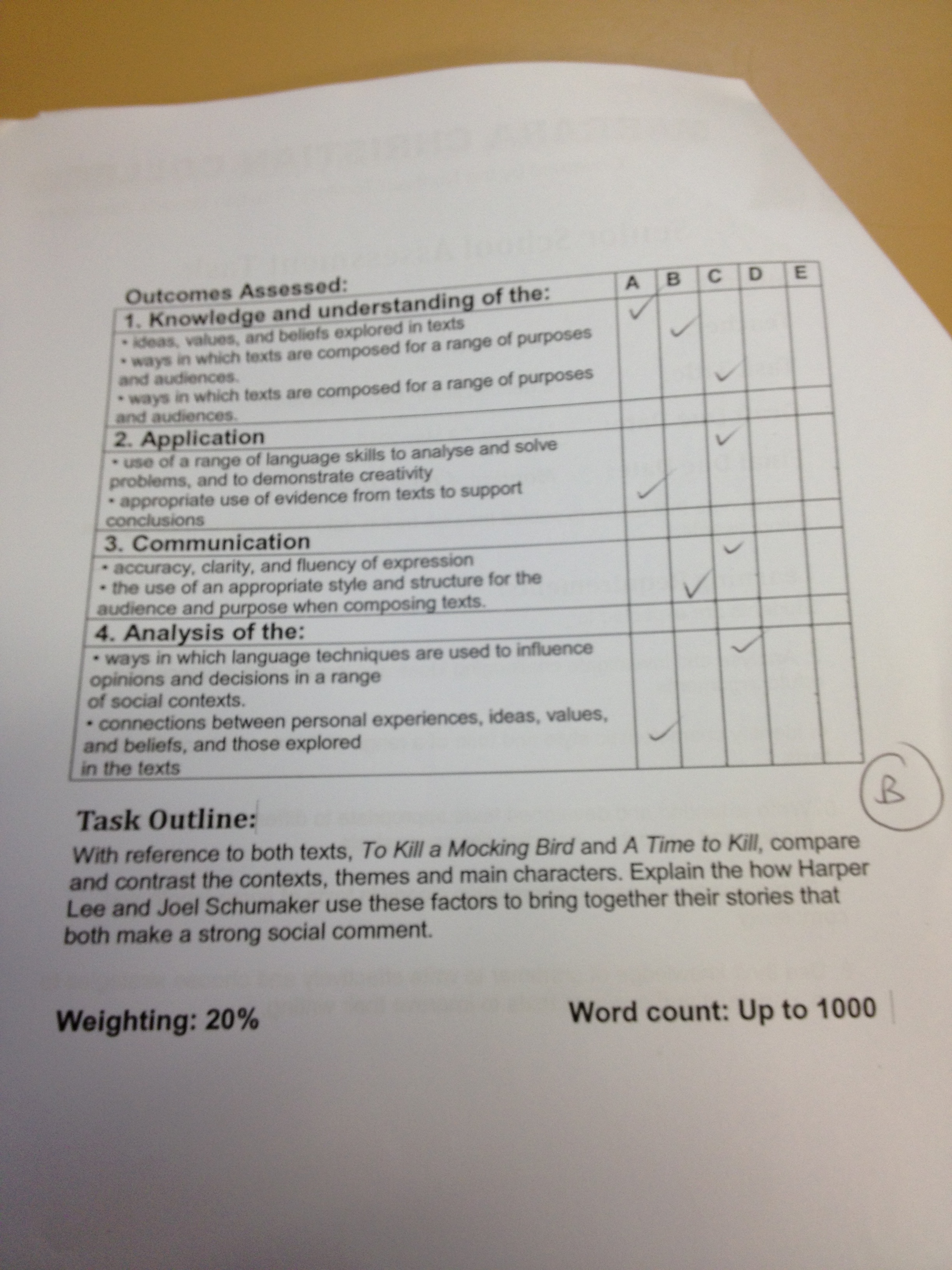 6.4 Graduate teachers can select, document and implement the approved curriculum to assess student learning effectively, to provide feedback to students and to inform further planning of teaching and learning. 
Compare Contrast draft A time to Kill 1.pdf
Compare Contrast draft A time to Kill 2.pdf
The above is a reflection on a draft provided by a student (Year 11).  This feedback added to his final copy which is going to be sent to SACE.
(Visited 88 times, 1 visits today)